Try some of The BEST Grilling recipes from around the World with Panning The Globe's roundup - the 16 Best Foods To Grill This Weekend!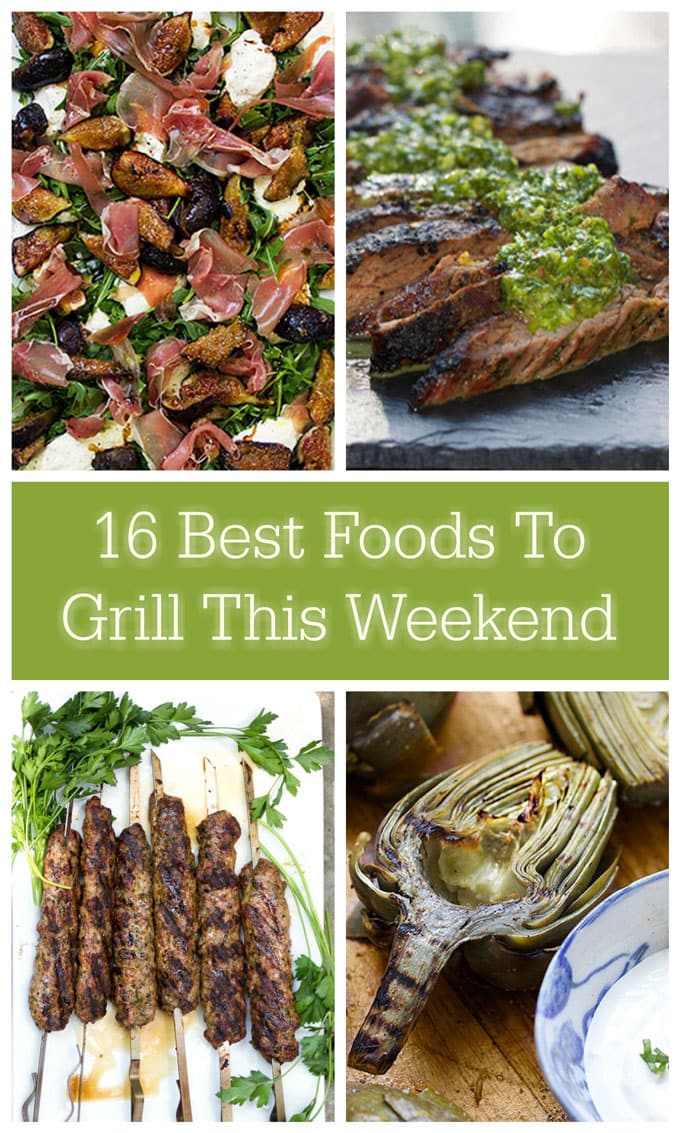 Summer is short. It's important to squeeze in every possible bit of summery enjoyment and a big part of that is summer food! I know I won't be in sleeveless tees and sandals for much longer. Soon I'll be inside, bundled up, braising brisket and roasting vegetables (I'm looking forward to that too!).
I love living in a part of the world where the change of seasons is dramatic. For right now I'm happy to get a good dose of warm sunshine and outdoor activities. I'm grateful to be able to throw something delicious on the grill and fill out the rest of the menu with summer salads and other fresh summer produce.
In honor of savoring summer, I put together a roundup of my favorite Panning The Globe grilling recipes.
Below is a clickable menu. Or scroll down for a little more detail about each of these scrumptious dishes.
These Grilled Zucchini Caprese Stacks make a great appetizer or light lunch. This dish is all about fresh seasonal ingredients. Tomato season is the best time to make these!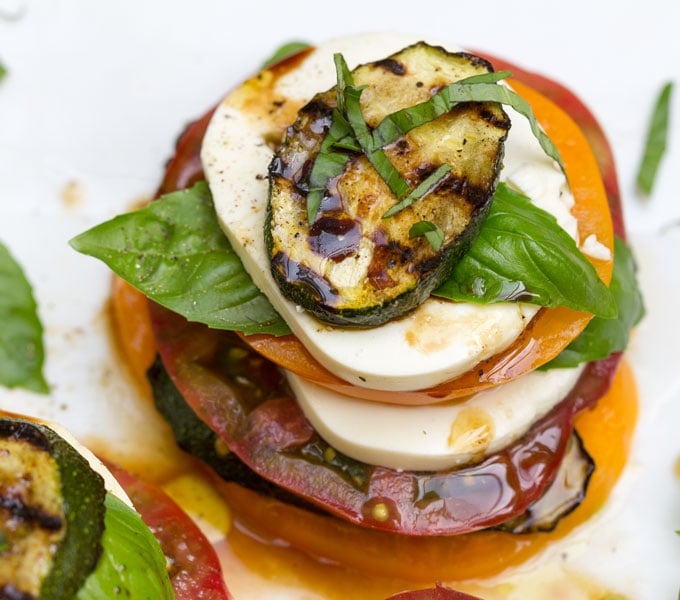 GRILLED FIGS PROSCIUTTO AND BURRATA is the dish I make most often for company in the summer. Again, it's about the excellent ingredients - creamy burrata, salty proscuitto, sweet grilled figs, drizzles of good quality olive oil and balsamic. I love serving this with a thinly sliced baguette on the side.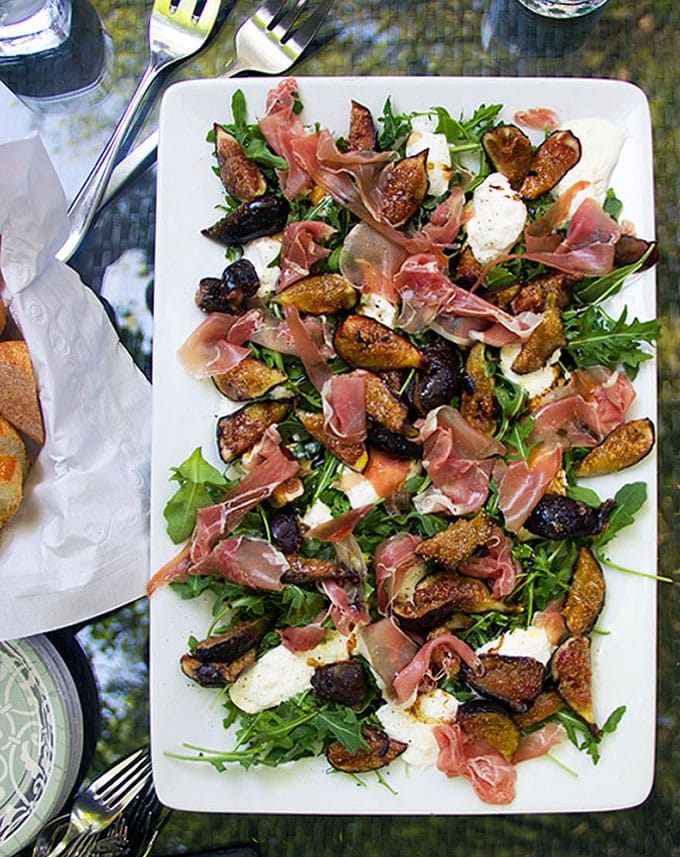 "The most amazing burger ever!" is what I often hear when I serve this KOREAN BBQ BURGER to company. All the flavors of Korean Bulgogi beef are packed into a burger and it's stellar!
I discovered GRILLED TURKISH KOFTA KEBABS on a trip to Istanbul. They are so simple and special. Turkish food is known for its beautiful use of spices. I think you'll see why when you taste these kebabs. I recommend serving them with pita, fresh vegetables and garlicky yogurt sauce.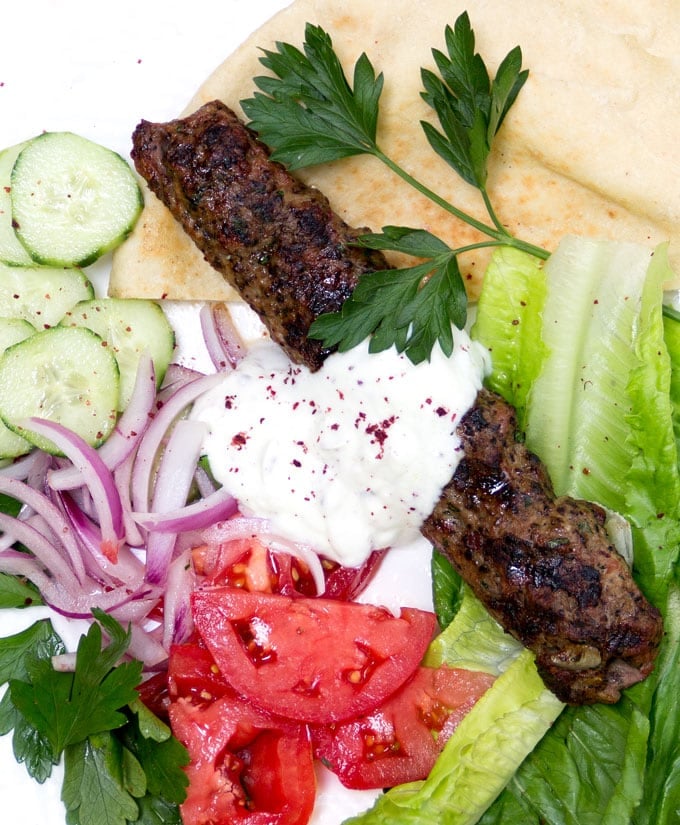 MEXICAN SPICED CHICKEN WITH NECTARINE SALSA is a perfect summer dish. The chicken is spicy but not hot – with prominent notes of garlic and cumin. The sweet and tangy nectarine salsa is divine! (Substitute pineapple if you can't find rice nectarines)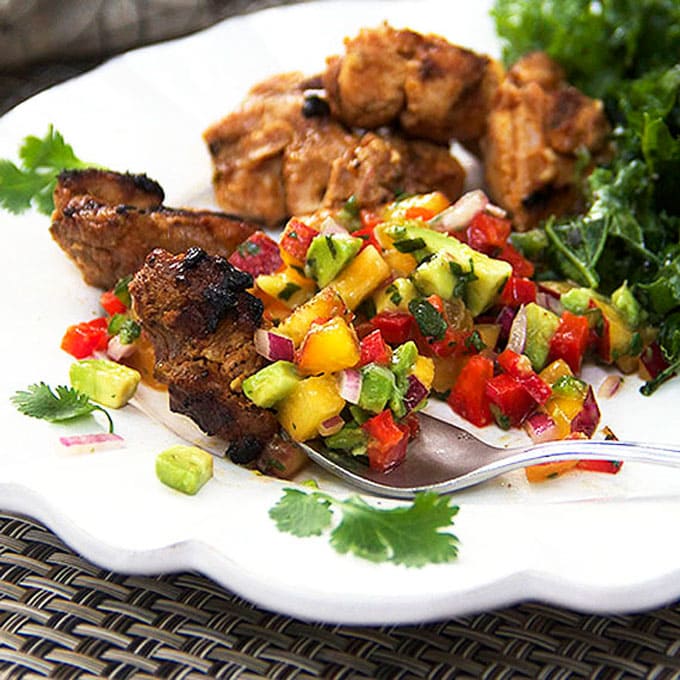 I had to share this GRILLED CHOCOLATE PIZZA recipe. It so easy because you can use pre made pizza dough, and the toppings can be anything you like. It's a perfect recipe to make for kids or with kids - fun, festive, easy and delicious.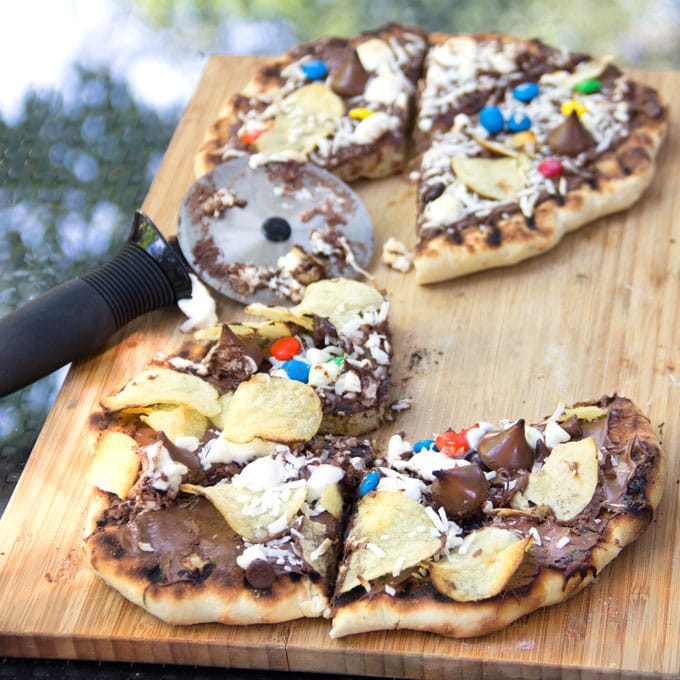 GRILLED ARTICHOKES WITH LEMON AIOLI takes some prepping ahead, but when you're ready to eat, just sear the artichokes for a few minutes, serve, and enjoy. Artichokes on the grill are a delicacy. Everyone loves this one!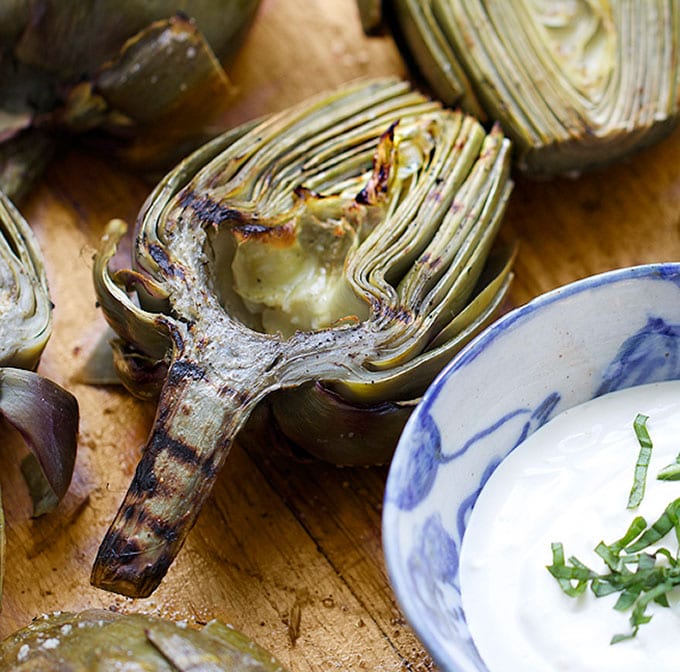 GRILLED SKIRT STEAK WITH CHIMICHURRI SAUCE - If you've never tried Argentinean Chimicurri Sauce, now's the time! The sauce is a vibrant mix of fresh parsley, vinegar, and spices – very simple and quick to make if you have a blender or a food processor. Slather it on steak, chicken or fish. Use it as a marinade.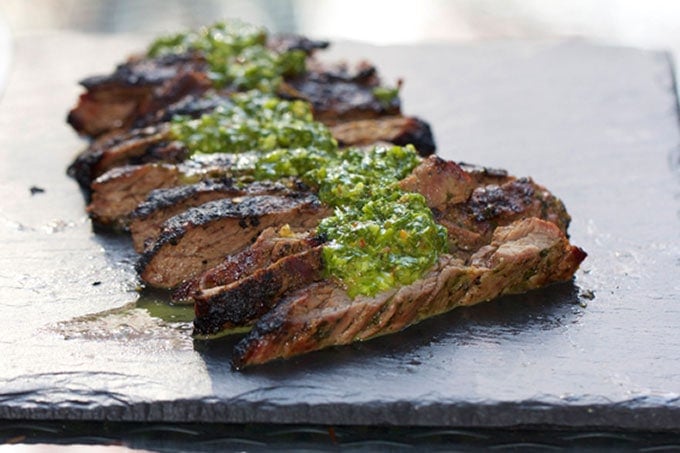 Chicken Shawarma is a famous dish throughout the Middle East. Try this easy recipe for SPICY CHICKEN SHAWARMA. Serve it with a simple salad or be more traditional and wrap it up in a pita with a chopped vegetable salad and tahini sauce.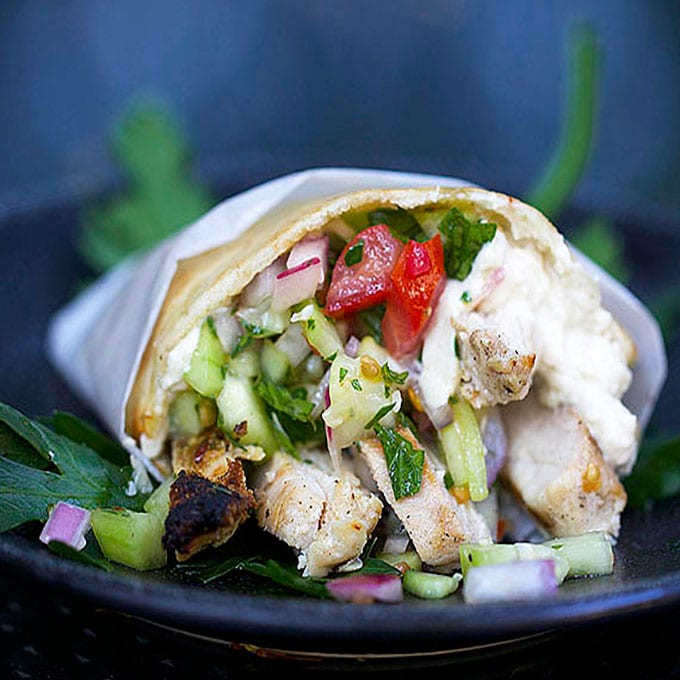 If you're looking for a healthy, vegetarian, and totally delicious appetizer, make these INDONESIAN GRILLED GREEN BEANS WITH LEMON AIOLI DIPPING SAUCE. They're great!!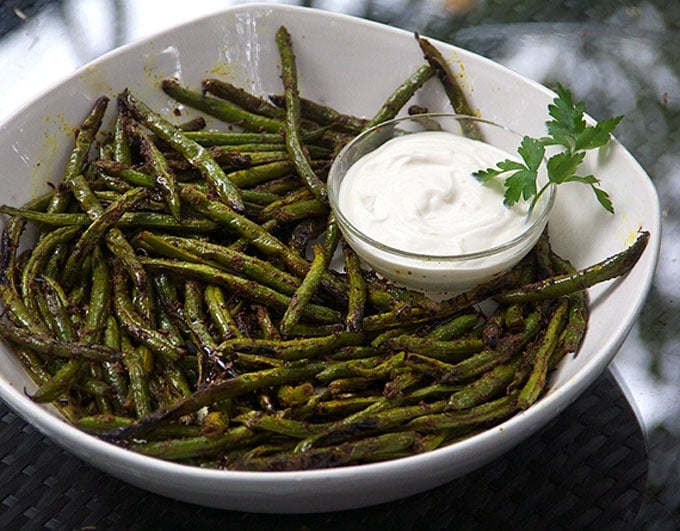 One of my newest grilling recipes is this GRILLED HARISSA CHICKEN AND RICE BOWL WITH GLAZED EGGPLANT The marinade and glaze are super easy to make, and once you have a taste you might become as obsessed with harissa as I am. I've been glazing everything with it lately!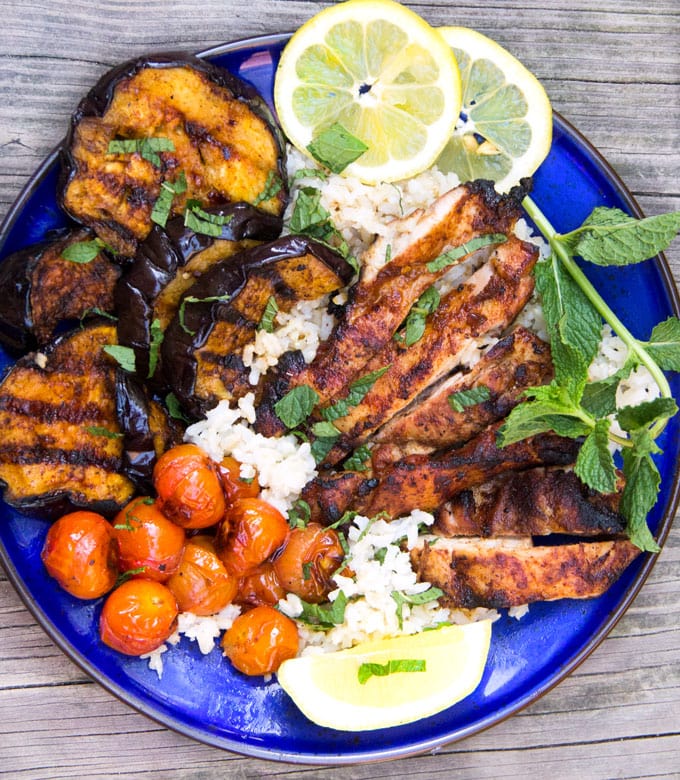 GRILLED CHICKEN SLIDERS WITH BBQ CARAMELIZED ONIONS AND CHIPOTLE COLESLAW -These scrumptious slider have so many great flavors packed into each little bun. Enjoy these now and make them again for game day!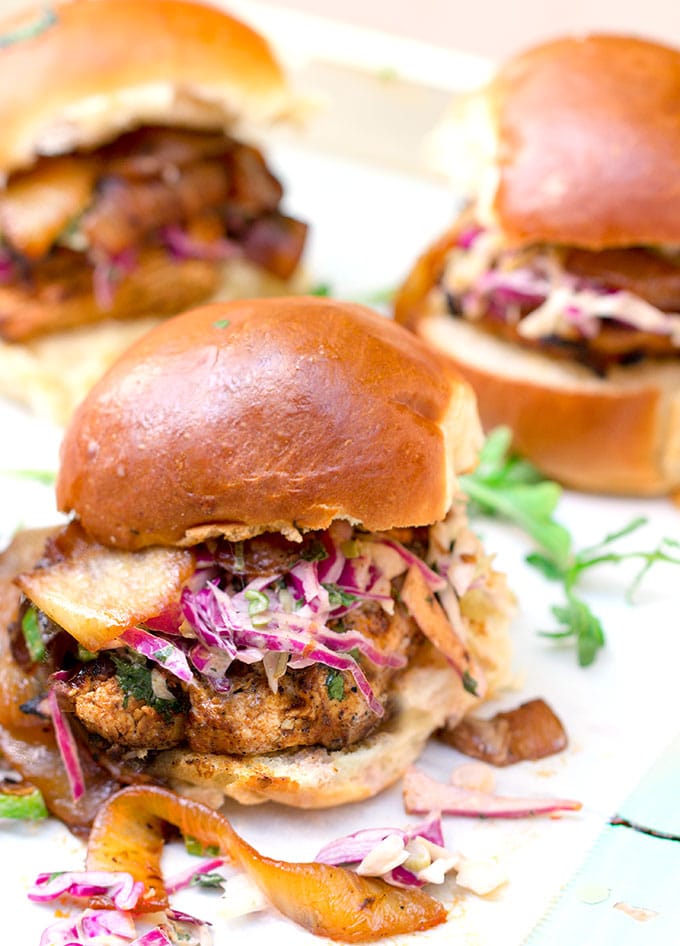 Here's my favorite recipe for grilled chicken thighs: ALEPPO PEPPER CHICKEN. The chicken is briefly marinated in yogurt and spices, then grilled. It's truly spectacular! If there's any left over (unlikely) slice it up and serve it on salad the next day.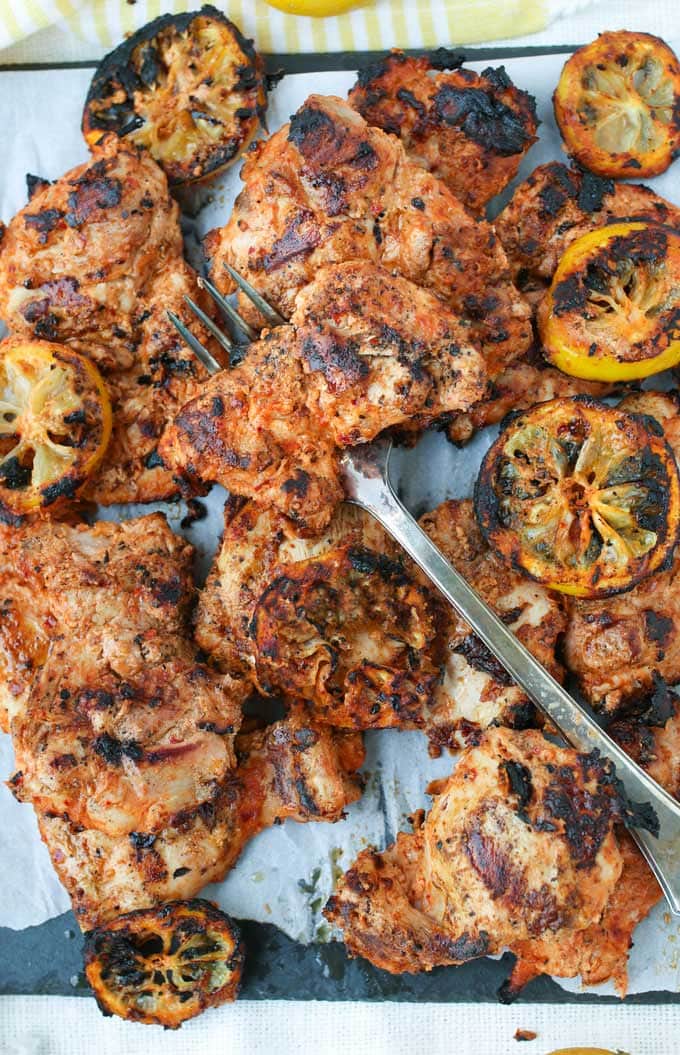 THAI COCONUT BBQ RIBS. You will not believe how amazing these are! The marinade is a combo of coconut milk, lemongrass, cilantro, garlic, brown sugar, shallots and ginger. The recipe can be prepped ahead so all you need to do just before dinner is brown the ribs on the grill for a few minutes, and enjoy.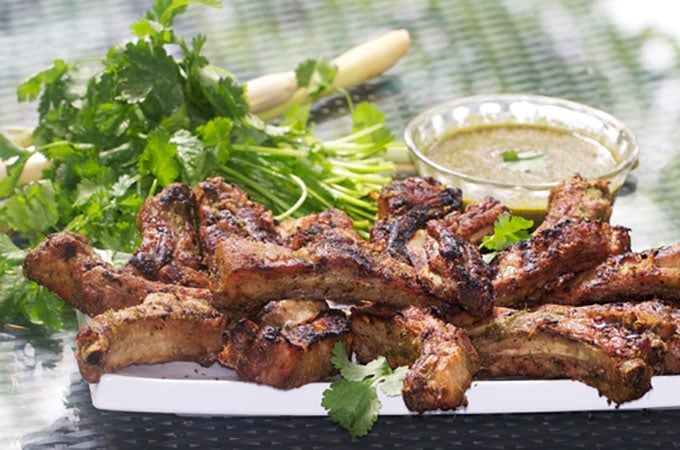 YAKITORI CHICKEN - These grilled chicken and scallion kebabs are wildly popular in Japan. Taste them and you'll see why!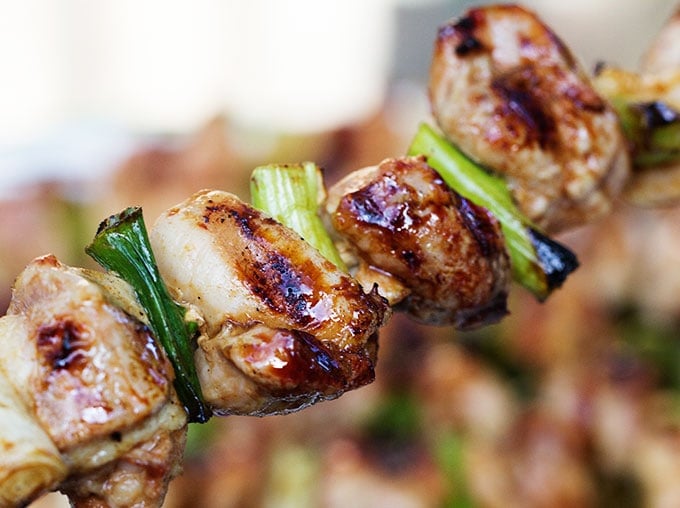 And finally, one of my favorite casual grilling meals is fajitas. Everyone loves a big spread of grilled steak, peppers and onions, guacamole and rice, with tortillas for rolling it all up. Try this delicious quick and easy recipe for CHIPOTLE STEAK FAJITAS WITH SPANISH RICE.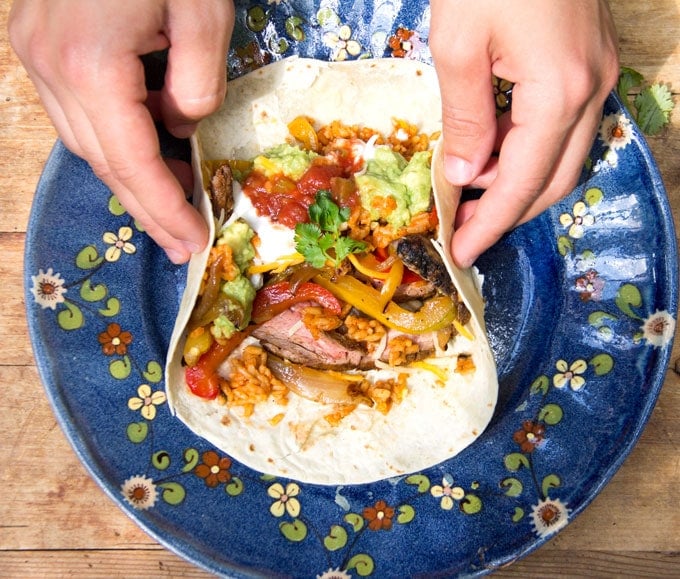 Wishing you all HAPPY GRILLING!