This vibrant Vegetable Curry Recipe from the tropical island country of Sri Lanka enchants with layers of exciting flavor and a good amount of heat. Cauliflower, sweet potatoes and green beans simmered in fragrant spicy coconut curry sauce with toasted cashews and cilantro. This makes a delicious, satisfying vegan meal.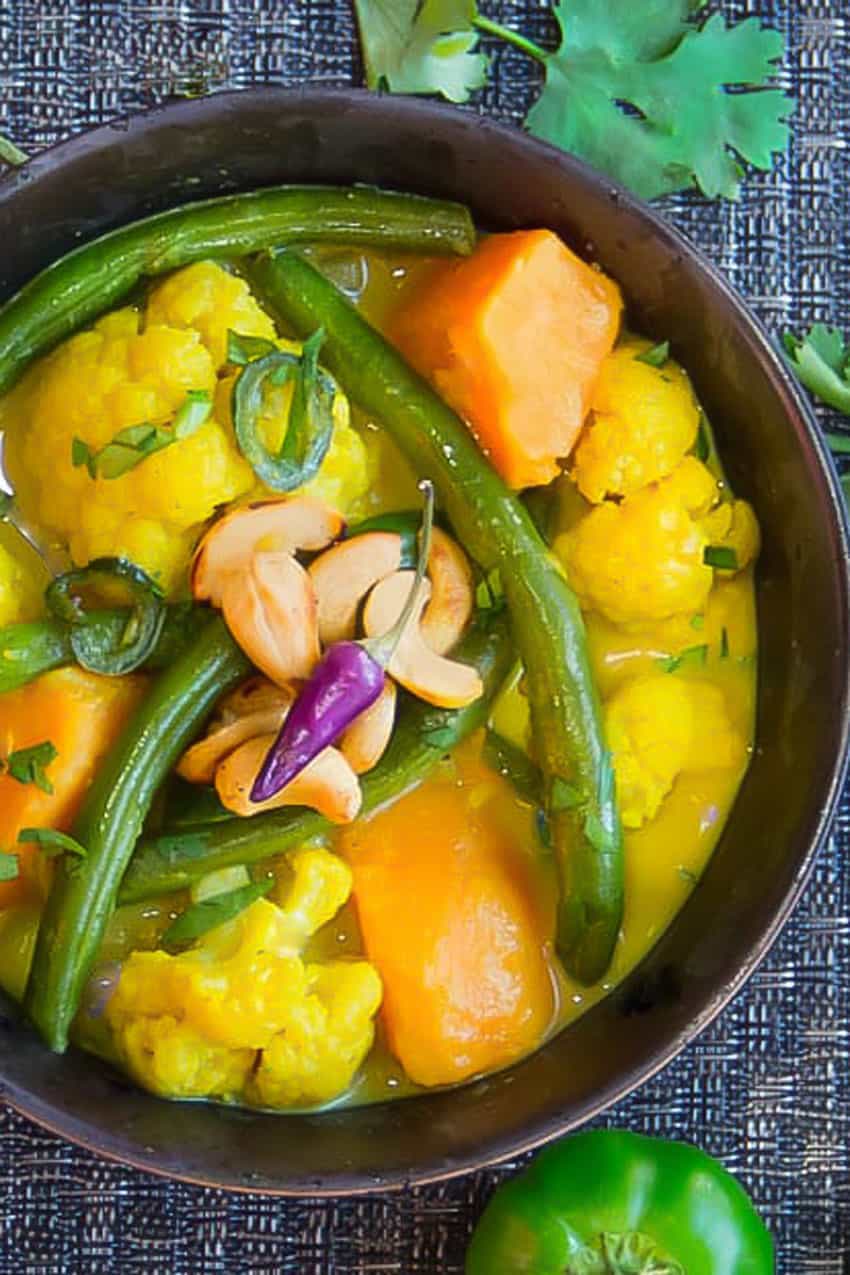 Curry and rice is the staple food of Sri Lanka. Though similar to the curries of neighboring India, Sri Lankan curries have a couple of stand-out qualities. Firstly, they tend to be startlingly hot. Disclaimer: I've toned down this vegetable curry recipe to my preferred level of heat, which is about medium – maybe not authentic – however I can't taste food when my mouth is on fire. Feel free to double or even triple up on the hot chilies if you want more burn.
Another unique feature of Sri Lankan curries is how the layers of flavor are added at different stages of the cooking process.
The first round of herbs, spices and aromatics forms the flavor base of the curry.
Another aromatic mix is fried up at the last minute and stirred through the finished dish to give it a fresh, exciting burst of flavor. It's called tempering.
The final layer of flavor is a generous garnish of chopped cilantro and toasted cashew nuts.