Aleppo Pepper chicken is my absolute favorite grilled chicken recipe, super tender and full of fantastic flavor. Plus it's extremely easy to make – 10 minutes of prep, an hour to marinate, and 12 minutes on the grill. If you can't find Aleppo pepper, no worries. You can substitute a mixture of crushed red pepper and paprika and it's equally delicious!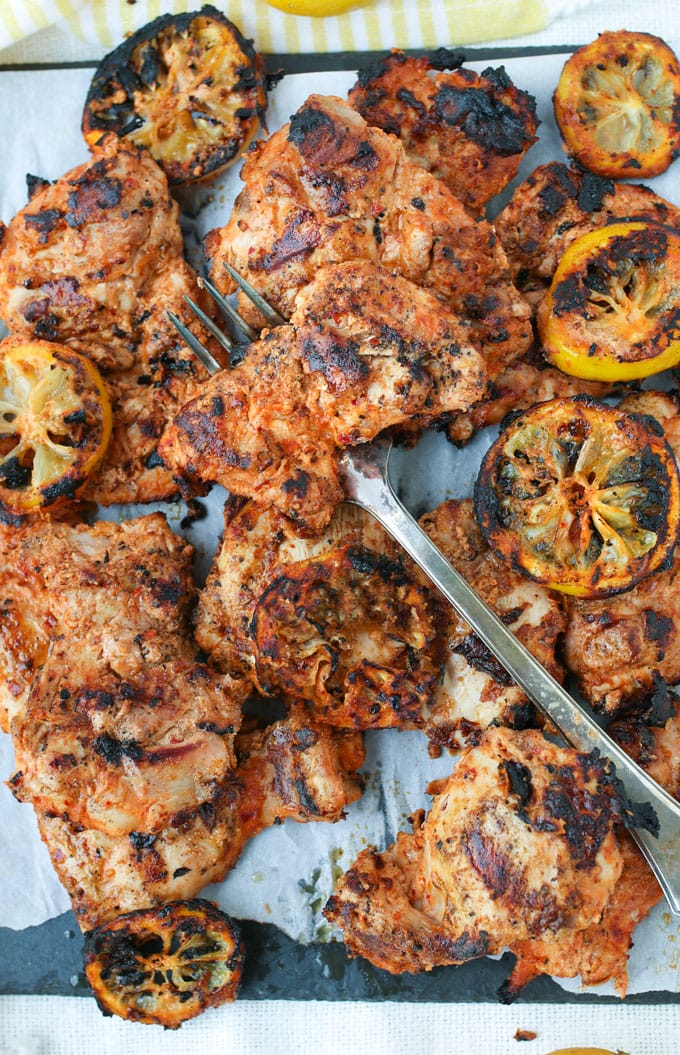 Thick Greek yogurt tenderizes the chicken. A smoky pepper and lemon-garlic combination infuses it with intense bright flavor. Aleppo pepper chicken comes off the grill golden, tender, flavorful, delicious.
This is one of the best chicken dishes I have ever tasted. And it's so easy. Mix some spices with yogurt.  Slice some lemons.  Smash some garlic cloves.  Mix it all together with the chicken.  An hour in the fridge. 12 minutes on the grill. Done!
…