This healthy shepherd's pie recipe is filled with lots of veggies and tender ground lamb (or beef) and topped with fluffy olive oil mashed potatoes. It's so rich tasting and flavorful nobody will believe this comforting casserole is dairy-free, gluten-free and guilt-free.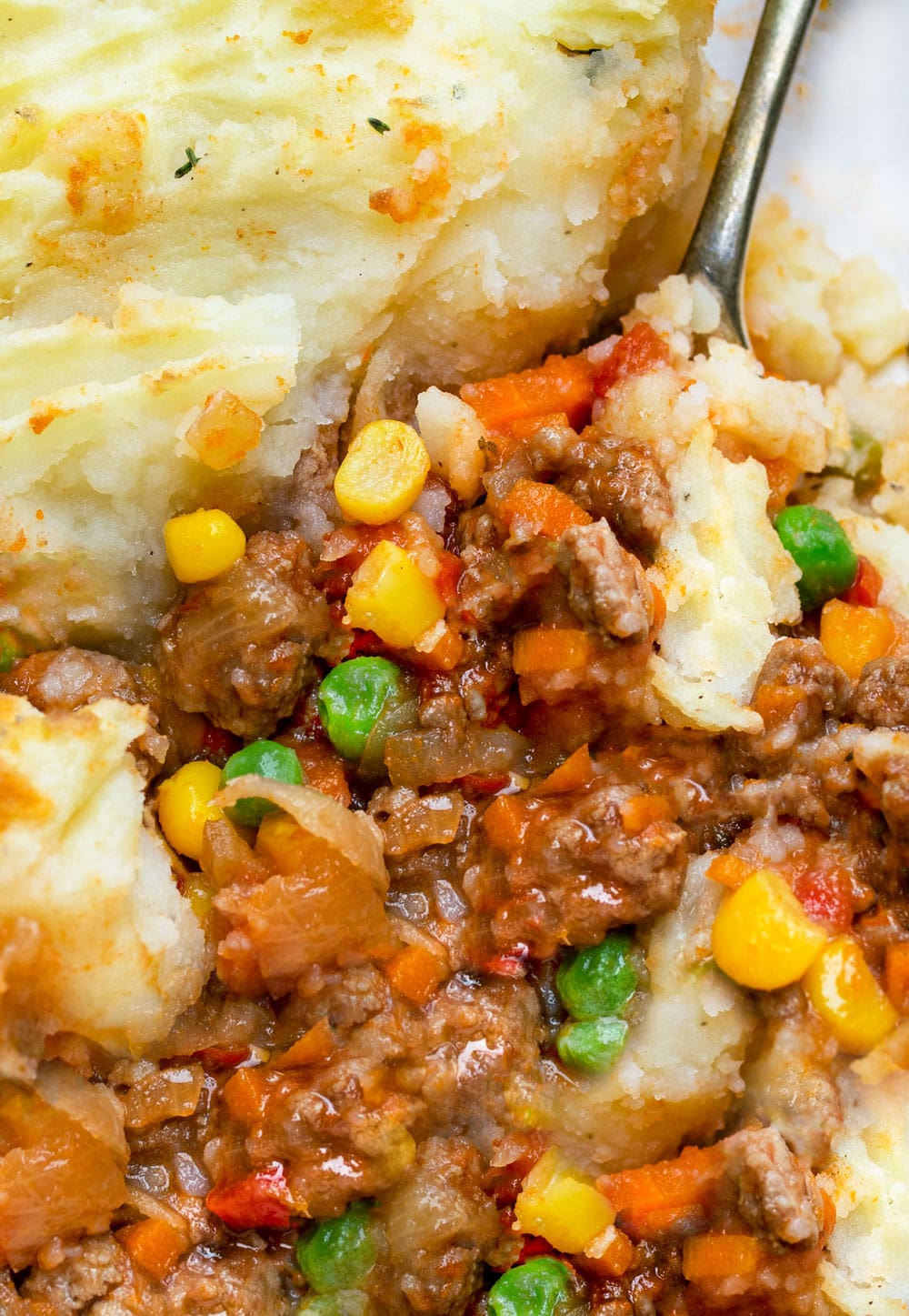 Shepherd's pie is one of the most irresistible dishes I know. My husband and kids and I go crazy for it.
This shepherd's pie recipe is my absolute favorite because it's packed with flavor and way lower in fat and calories than the norm. So no need to hold back. Feel free to go back for seconds or even thirds!
…