There are an insane number of snack bars on the market, all of them touting healthy magical powers. So how do you choose? I say, make your own! It's surprisingly easy to do. Pack them with nutritious ingredients of your own choosing, cut them into any size bars you like, eat them for breakfast, take them to work, use them as gifts, or freeze them for a rainy day.
This recipe shows you how easy it is to make a week's worth of satisfying nutritious snack bars. Once you whip your first batch, you might find yourself hooked, like me. For your next batch you can start experimenting with different types of dried fruits, nuts and seeds.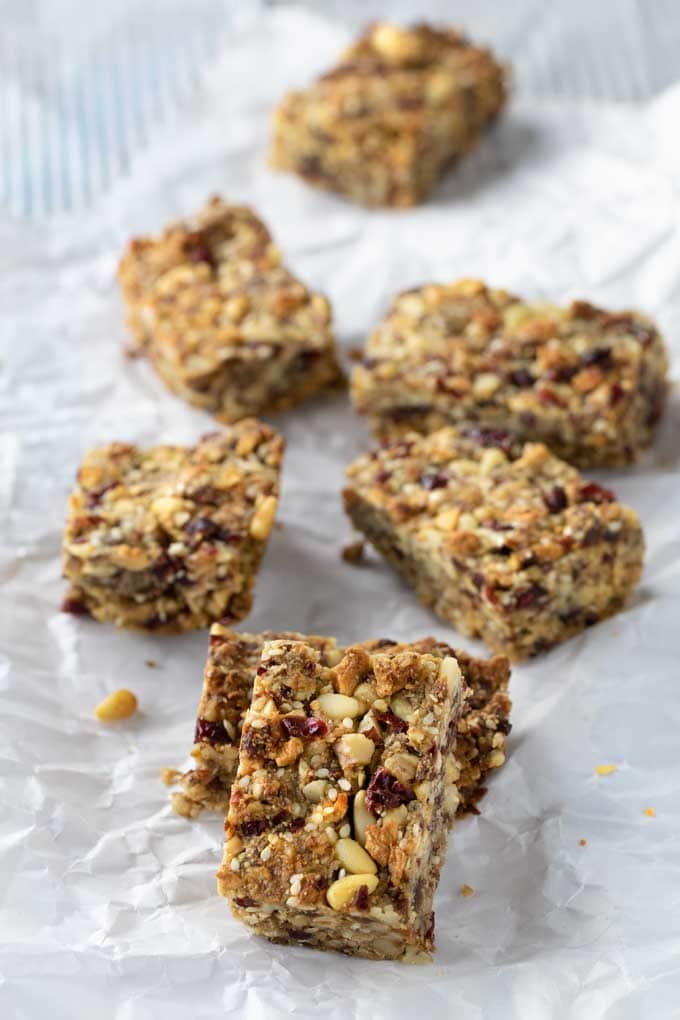 I spend a lot of time thinking about and cooking food but I rarely give much thought to snacks. And yet I'm a snacker. I seem to need a little something every three hours or so.
If there isn't a healthy appealing snack in house, at the ready, I sometimes find myself dipping tortilla chips or left-over noodles into mayonnaise (please don't judge me). So I have learned that when hunger strikes, especially in the afternoon, in conjunction with work-weariness, it's crucial to have something satisfying and nutritious within reach. Homemade snack bars do the trick!
…