This Vanilla Panna Cotta with Balsamic Strawberries is my favorite dessert to make for a dinner party. It's beautiful, you can do all of the cooking ahead of time, and it is absolutely delicious!!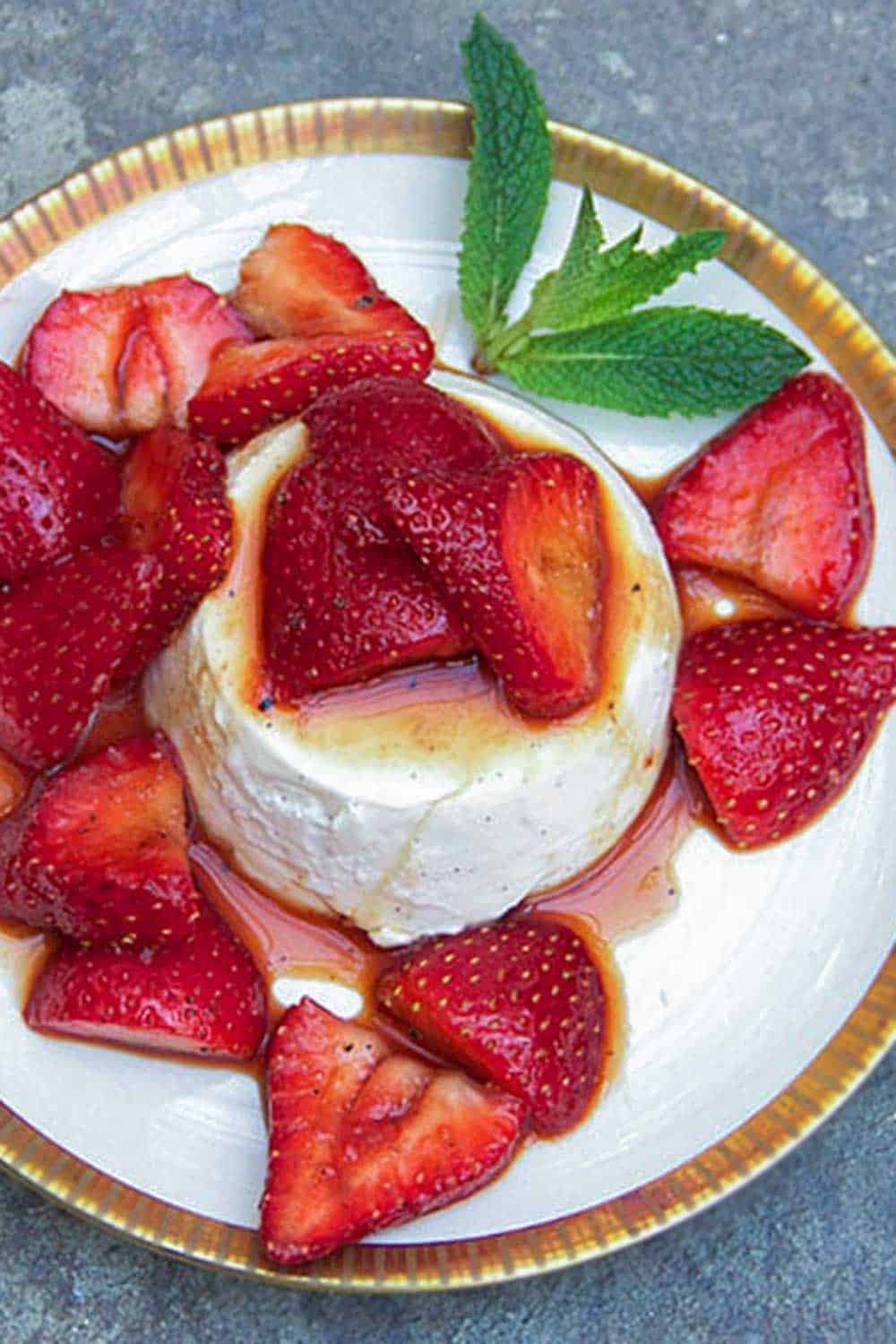 You may be surprised to see that in this recipe, strawberries are soaked in balsamic vinegar and black pepper? Well just wait until you taste the incredible flavors of this unlikely combination. Absolutely wonderful!
The gorgeous presentation of this dish along with the winning combination of sweet, tangy, peppery and creamy, make for a deliciously exciting finish for a great meal.
…