Here's a simple and satisfying roasted vegetable salad with raw kale, roasted carrots, potatoes, chickpeas, mustardy vinaigrette and avocado. A big bowl of vegan goodness with plenty of flavor that is filling enough to be a stand-alone dinner salad.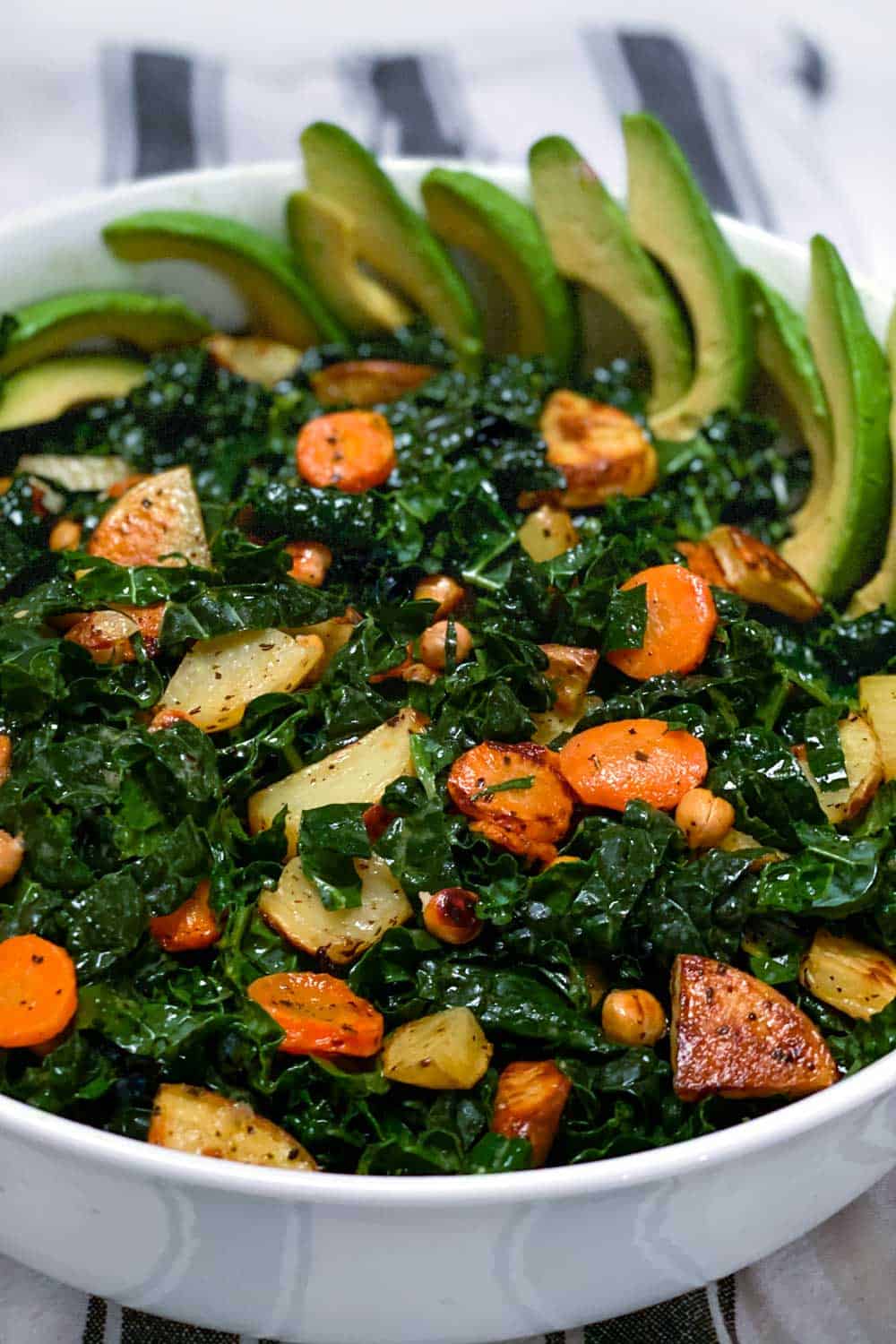 This roasted vegetable salad wasn't planned. It's something I threw together for dinner one night for Eddie and me, with no recipe. But we enjoyed it so much I decided to share. Sometimes good things come without a plan – simply by throwing together a bunch of stuff you love.
There's nothing gourmet or exotic about this salad, just a bunch of healthy plant-based ingredients with a simple vinaigrette – a nutritious vegan meal that satisfies!
…