This simple Green Salad with three lettuces, a bright lemon Dijon vinaigrette and parmesan cheese, will delight and satisfy at any occasion, whether a holiday feast or a weeknight meal.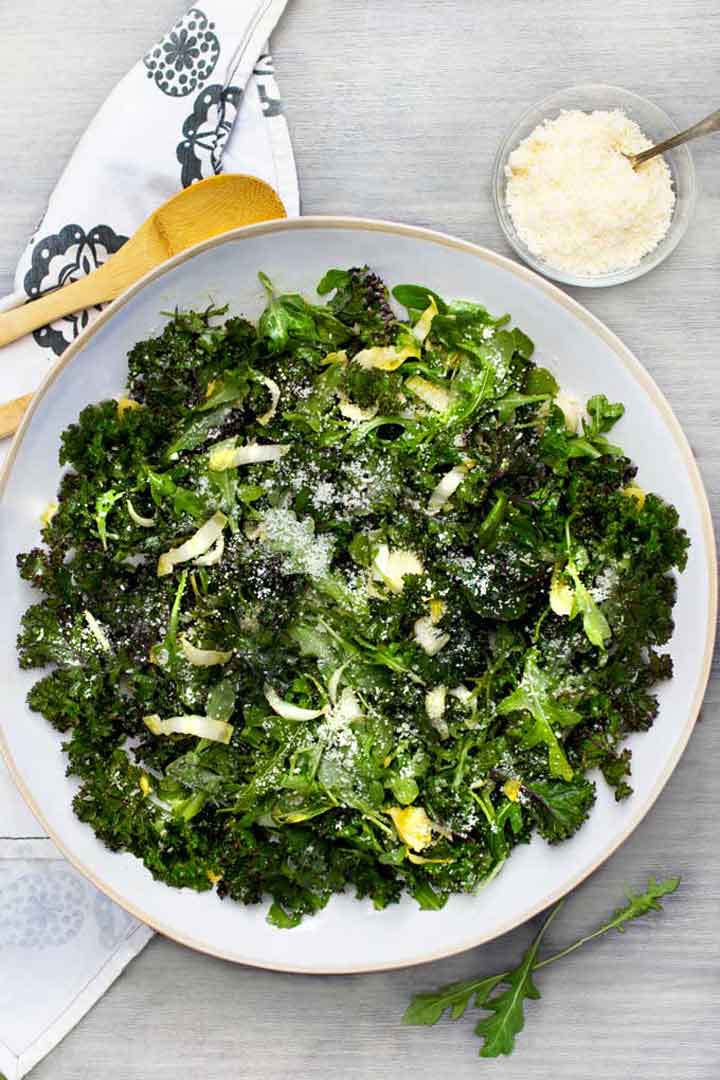 Everyone knows how to throw a green salad together and toss it with dressing but what does it take to make a really great green salad? The best green salad has an interesting variety of fresh seasonal greens with contrasting flavors and textures, and it's dressed with just the right amount of light flavorful vinaigrette.
A wonderful green salad isn't hard to make but it does require some careful steps.
…