Italian Wedding Soup is simple, satisfying and beloved across the globe. This lighter, healthier version with turkey meatballs has plenty of garlic and parmesan cheese for flavor, with veggies taking the place of breadcrumbs and pasta. A super satisfying, nutritious, gluten free, keto-friendly soup that you can call dinner.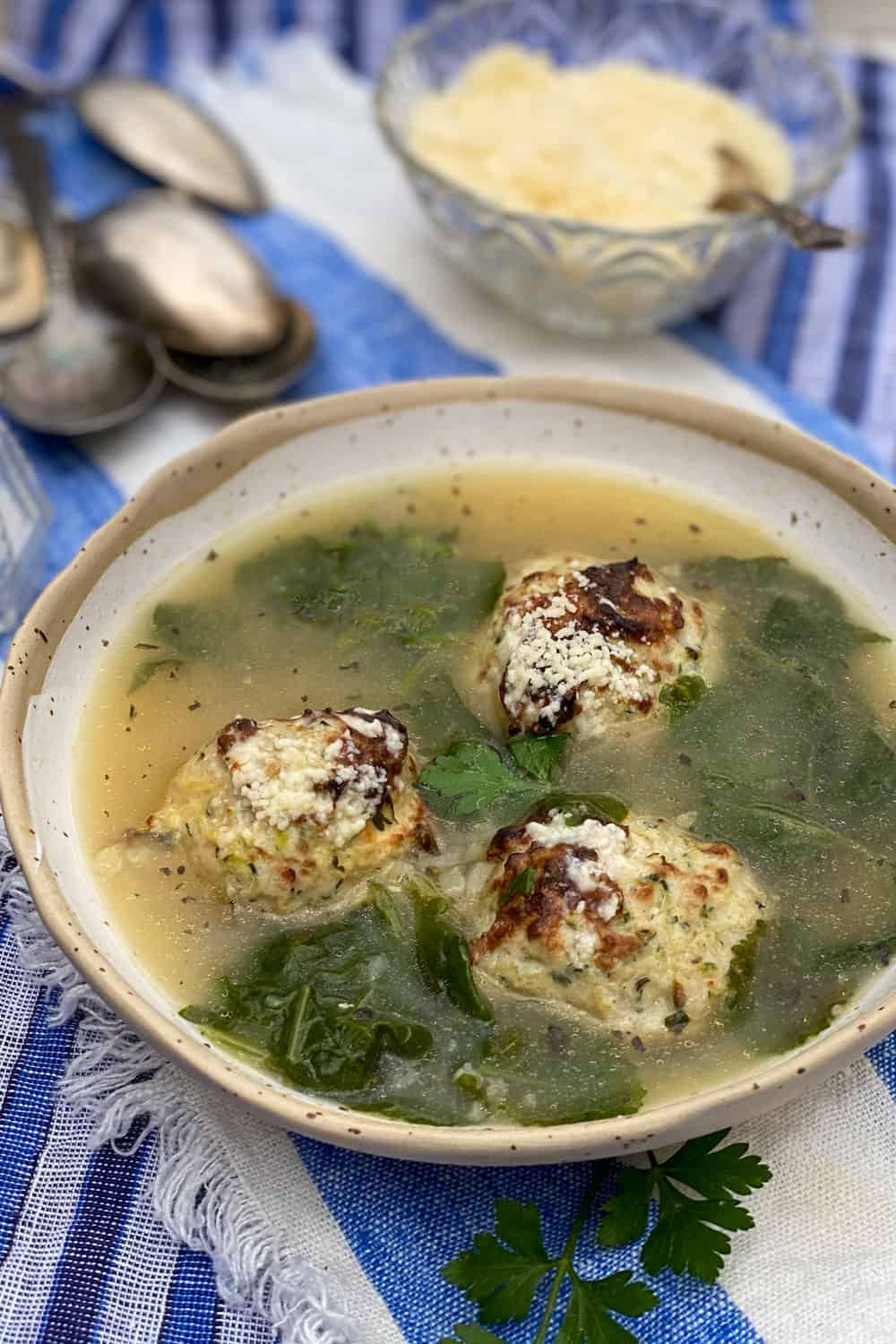 Is Italian wedding soup served at Italian weddings?
Italian wedding soup is such a great name for a dish. For me it evokes images of an elegant reception with gourmet Italian soup eaten from china bowls – a delightful picture even if it's not the way the story goes. In reality, 'minestra maritata,' the Italian translation of 'wedding soup,' refers to the marriage of meat and greens and how compatible they are in broth. Not nearly as romantic, but they truly are a great match.