Nach Waxman's Brisket of beef is everything you want brisket to be: tender, deeply flavorful and moist with rich gravy that tastes like the best onion soup. Waxman's ingenious recipe calls for cooking the brisket on top of a mountain of onions with no water, and slicing the meat halfway through cooking.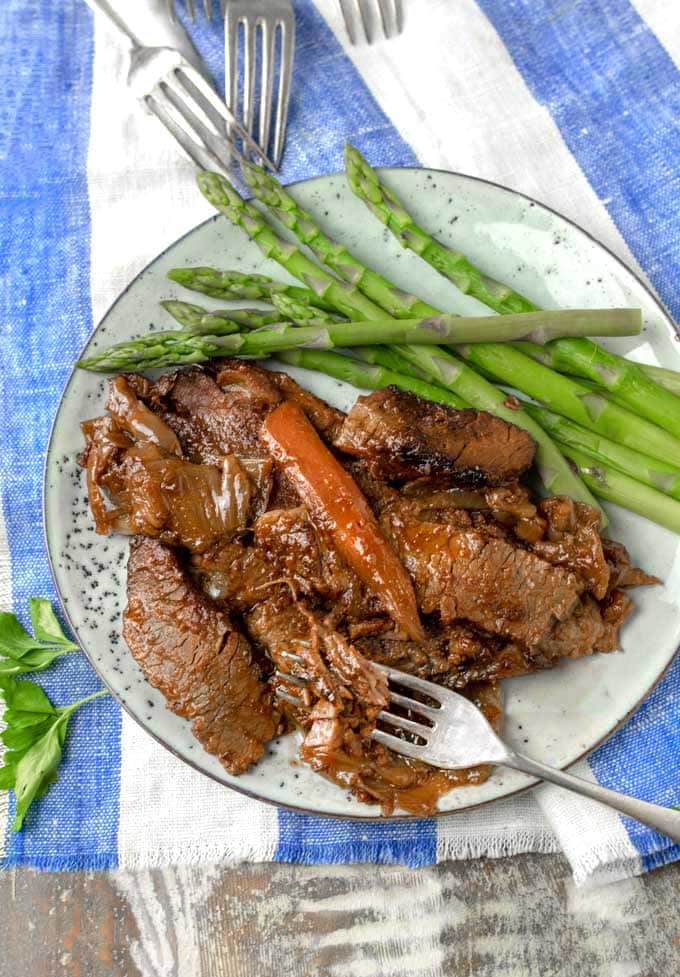 This recipe is famous among brisket lovers and one of the most (if not the most) popular brisket recipe on the web, and for good reason. It's a relatively simple, no fuss recipe and the result is outstanding brisket.
I've been cooking Nach Waxman's brisket for years. I always make it for Passover and Hanukkah. It's long overdue that I share this incredible brisket recipe here with you!
…