Frozen peas, frozen spinach and fresh mint are the main ingredients in this fantastic minted sweet pea and spinach soup from the Silver Palate Cookbook.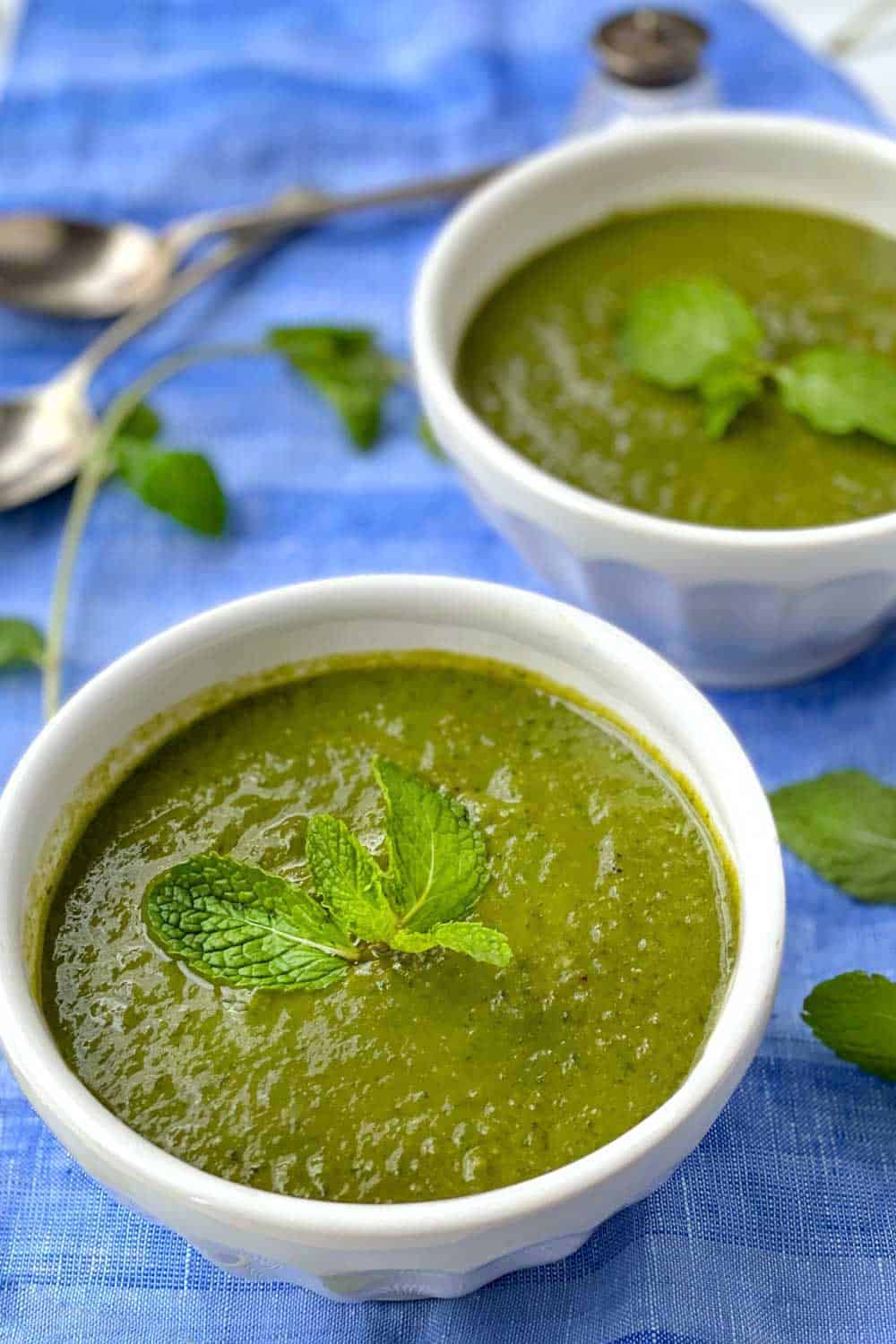 "This rich elegant soup is a perfect beginning for an important dinner." That's how Sheila Lukins and Julie Rosso, chef/author's of The Silver Palate Cookbook, describe this soup. I agree. I've served it as a first course at many dinner parties over the years. It's a great dish for entertaining because it comes together fast and always stirs up excitement at the table. A bowl of intense green goodness with rich earthy peas and spinach, sweet sautéed onions and bright fresh mint.
I especially love making this soup in the springtime, when my garden is overflowing with mint.
…