Sweet, salty, tangy and a little spicy, this slow cooker chicken thighs recipe excites every tastebud. Skinless, bone-in chicken thighs are slow cooked with dried cherries, leeks, sweet wine, orange juice and aromatic spices, until they are wonderfully tender and flavorful.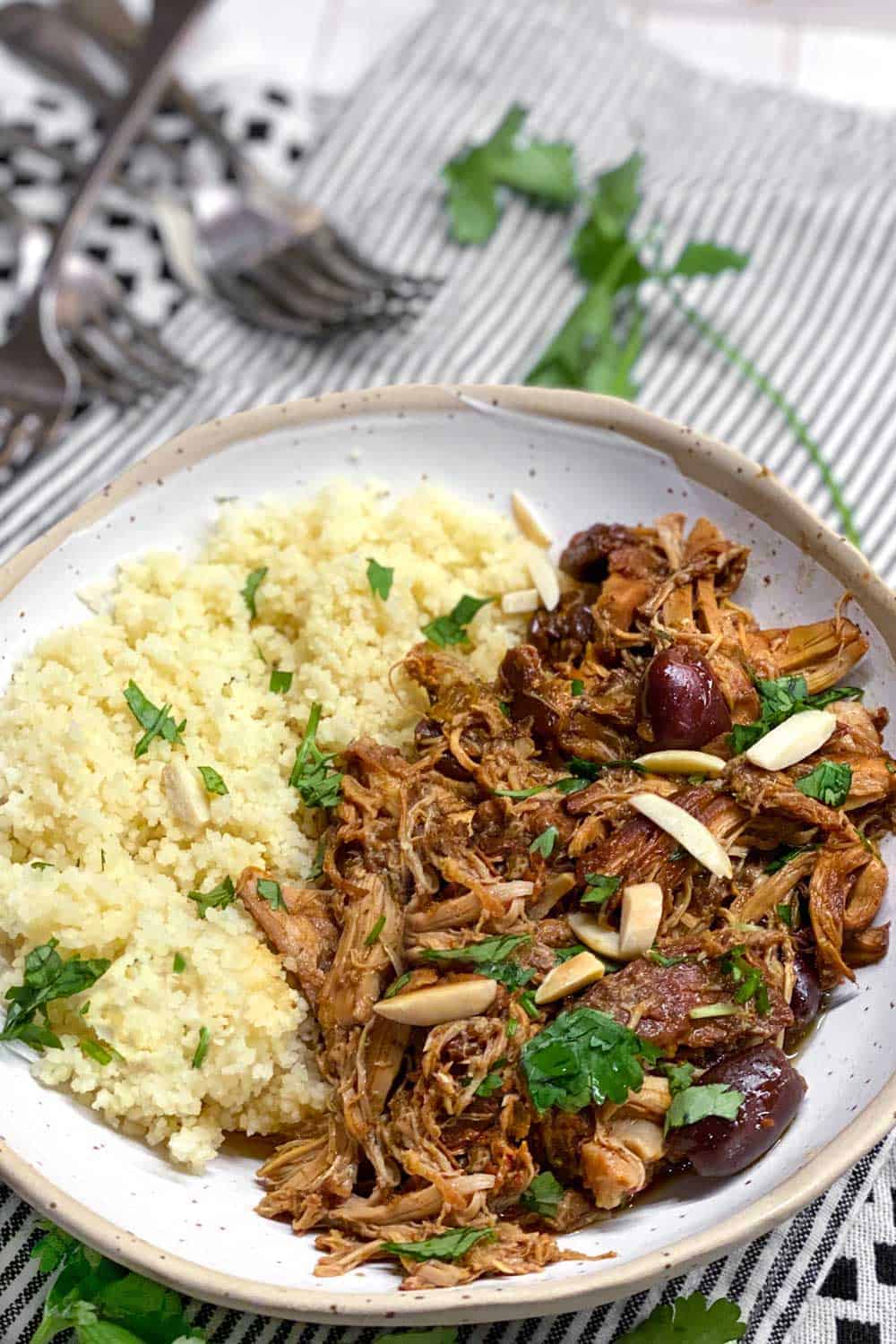 This easiest of crockpot recipes requires no sautéing or fuss. Just throw everything in the pot and let the magic happen. This can be made in an electric slow cooker or on the stovetop in a Dutch oven. Instructions are included for both.
Weeknight Easy – Special Occasion Worthy
Although this slow cooker chicken thighs recipe is easy, family friendly and perfect for a weeknight dinner, I also love making it for guests. The chicken is melt-in-your-mouth tender and there's such a great balance of exciting, contrasting flavors at play here, with salty olives, sweet tangy cherries, hot red pepper flakes and rich fruity wine, just to name a few. Everyone who tries this dish is wowed, and I always get requests for the recipe.
…