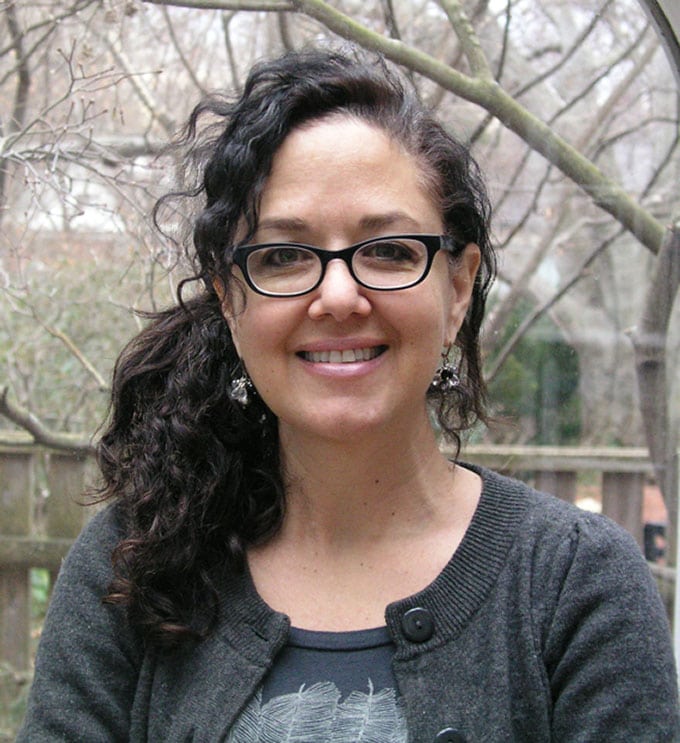 Hi and Welcome to Panning The Globe
I'm Lisa. I do all the cooking, writing and photography here at Panning The Globe.
ABOUT THIS SITE
The mission of Panning The Globe is to share great recipes from every country in the world. There are 196 countries in all. It's not possible for me to visit all of these countries physically - family life keeps me mostly close to home. But with my trusty laptop at my fingertips, my kitchen, and dozens of cookbooks on the shelf, I can take this journey virtually. We all can! Enjoying global cuisine at home is a great way to learn about and appreciate the world, with all of its exciting and diverse ingredients and flavors.
"Healthy and delicious" is my mantra. I use only wholesome ingredients in my cooking and I minimize unhealthy fats and sugars. The recipes on Panning The Globe are either my own creations or adaptations of recipes I adore. All recipes are developed through research and careful testing - and all must get the thumbs up from my team of testers (friends and family).
ABOUT ME
After many busy years raising three sons, volunteering in their schools, working as an artist, and spending as much time as possible cooking, I decided it was time to pursue my longtime dream to make food my life's work. So in the summer of 2012, surrounded by a pile of "how-to" books, I created Panning The Globe. Now all my time and creative energies go into developing recipes, food styling, photography, and writing about the wonderful ways our lives can be enriched by the foods we cook and eat.
MY PAST LIFE
I grew up on the upper west side of Manhattan in New York City. I was an only child of divorced parents and lived in a small apartment with my mom and our Siamese cat Duffy. There were no big family dinners in my childhood and I dreamed of them. The one exception was when I visited my grandparents' hotel every summer. My maternal grandparents owned a hotel called "Sunny Oaks" in the Catskill Mountains of New York. Visits to "Sunny Oaks" were totally centered around enormous, delicious meals. I'm pretty sure I inherited the love-of-cooking gene from my grandmother Fay.
Prior to marriage and kids I was a TV Producer for" ABC News 20/20." My specialty areas were science and consumer rip-offs. Once I had my first child, I left the big city producer life and became a suburban mom.
Every day I feel grateful for being able to work from home. I'm energized by my daily dog walks in the woods with my 85 pound Golden Doodle Baxter. I adore big family dinners with my husband and three sons and, whenever possible, our extended family and friends.
THANK YOU
Thank you so much for visiting my site. It's a huge thrill for me to share these recipes with you and I'm excited for you to try them!
Your thoughtful comments and support make this endeavor so much more fun and meaningful. Please leave a comment after a post, if you have any thoughts, questions or suggestions. You can also connect with me through Facebook, Pinterest, Twitter, Instagram and email.
Happy Cooking!
FAQ
Q: How will you choose the order of the countries you explore?
A: There is no set order. My plan is to select countries based on all sorts of factors such as climate, season, what's going on in the world, holidays, and personal inspiration. Since I'm exploring the world from my kitchen, I don't have to worry about my travel route.
Q: How many recipes will you cook from each country?
A: That depends. I might find more cooking inspiration from some countries than others. I am not going to set any limits. If the deliciousness is flowing, let it flow!
Q: How will you choose a recipe for a particular country?
A: This blog is not about finding the most traditional recipes for each country. It is about seeking out the most delicious recipes in the world. In some cases a traditional recipes will fit the bill. Sometimes a recipe will be inspired by local ingredients; an innovative chef; or food trends in that particular country.
Q: Can I republish your recipes and photos on my site?
A: All photos and content are copyright protected. Please do not use our photos without prior written permission. If you wish to republish a recipe, please rewrite the recipe in your own unique words and link back to the specific recipe post on Panning The Globe. Thank you!