Cook one of these 16 delicious casserole recipes from around the world and you will be all set for a cosy night in. Each one of these comforting one-pot wonders is packed with flavor and excitement. 16 delicious dishes that bring the world to your table!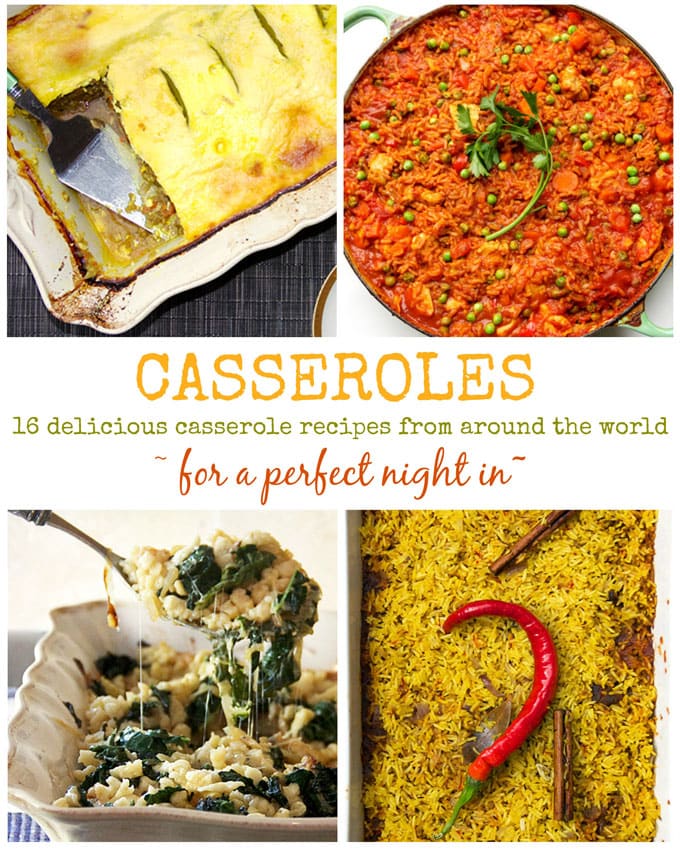 Exploring the world through food is one of my favorite things to do. Whether I'm traveling or virtually traveling by researching and testing recipes in my own kitchen, I never cease to be awed by what I discover.
I thought it would be interesting (and yummy) to put together a roundup of DELICIOUS Panning The Globe casserole recipes from around the world. It's an exciting colorful bunch of recipes that I hope will amaze and delight you and warm you from the inside, as comforting casseroles do so well.
(The images below are clickable)
Here's more about each recipe:
No Noodle Eggplant Lasagna: Everything you love about lasagna but vegetarian and gluten free with a rich thick tomato sauce made with carrots, mushrooms and shaved broccoli. The noodles are made from thinly sliced baked eggplant.
Spaetzle with Caramelized Onions, Wilted Greens and Gruyere: A German version of macaroni and cheese with homemade spaetzle (dumplings), kale and swiss chard. If you don't have time to make homemade spaetzle, substitute orzo or even brown rice.
Indian Lamb Biryani: This is one of my favorite dishes to make for company - a sumptuous casserole of tender lamb curry layered with saffron spiced rice and cucumber-mint raita to serve on the side. Always a huge hit.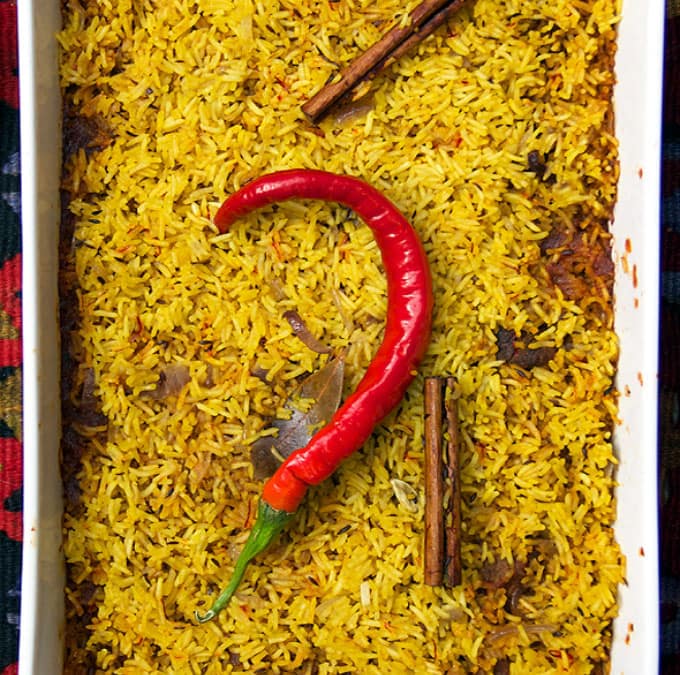 Jollof Rice with Chicken from Ghana: Chicken and rice casserole with vegetables in a mild tomato curry. Family friendly and delicious.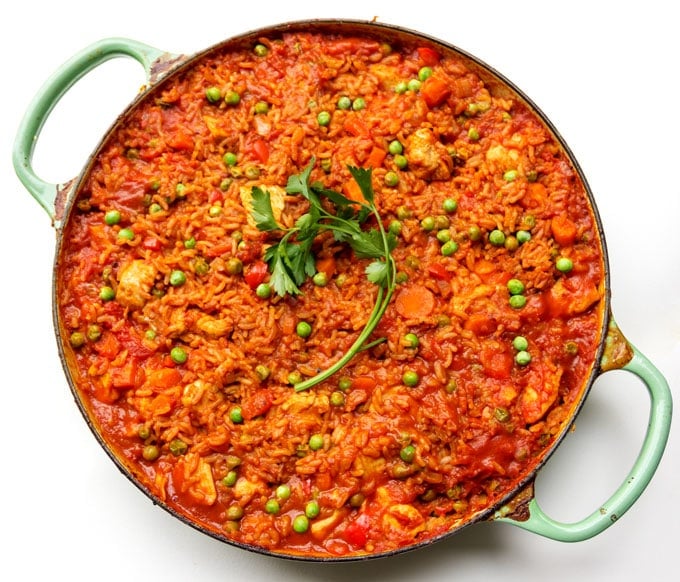 Boboti: South African Boboti resembles British Shepherd's Pie and Greek Moussaka. What sets bobotie apart from the others is the richly flavored meat and custard topping.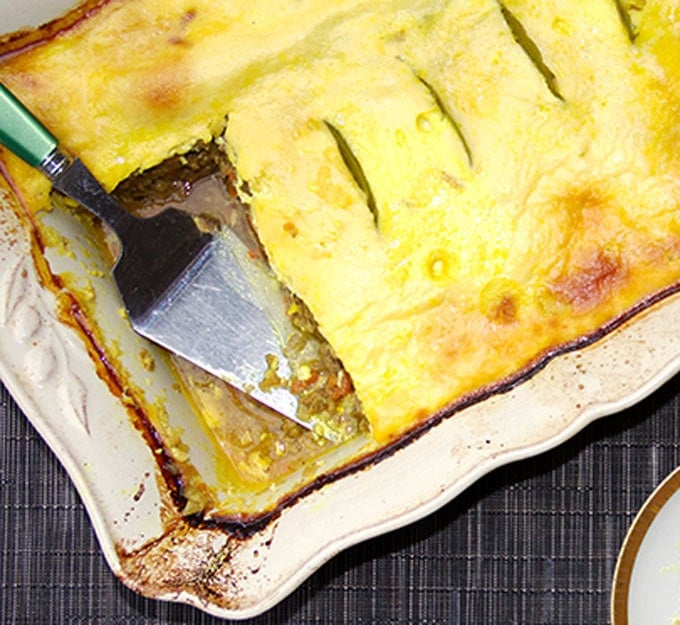 Healthy Spicy Shepherds Pie: Shepherds pie is a savory meat pie with a mashed potato crust. This one has lots of veggies, a delicious spicy kick and is topped with healthy olive oil mashed potatoes. Guilt free comfort food.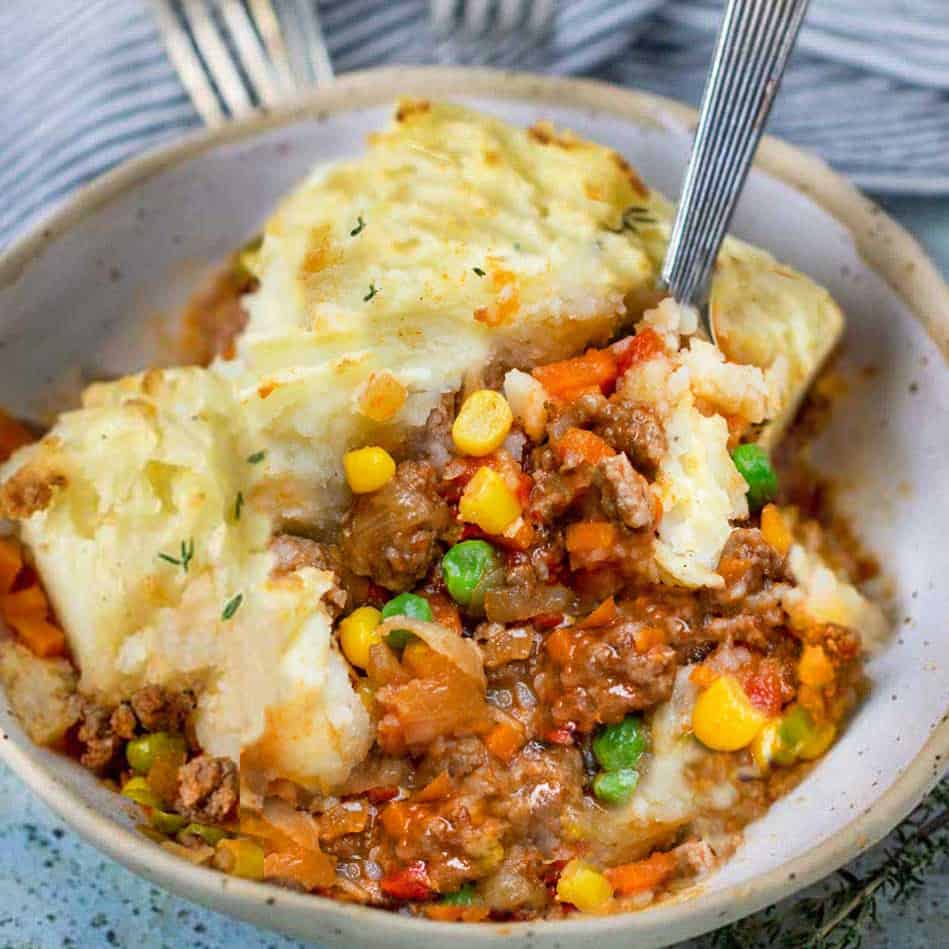 Shakshuka: Eggs poached in spicy tomato sauce. This amazingly delicious casserole recipe was given to me by renowned Israeli chef Einat Admony. Serve this for brunch.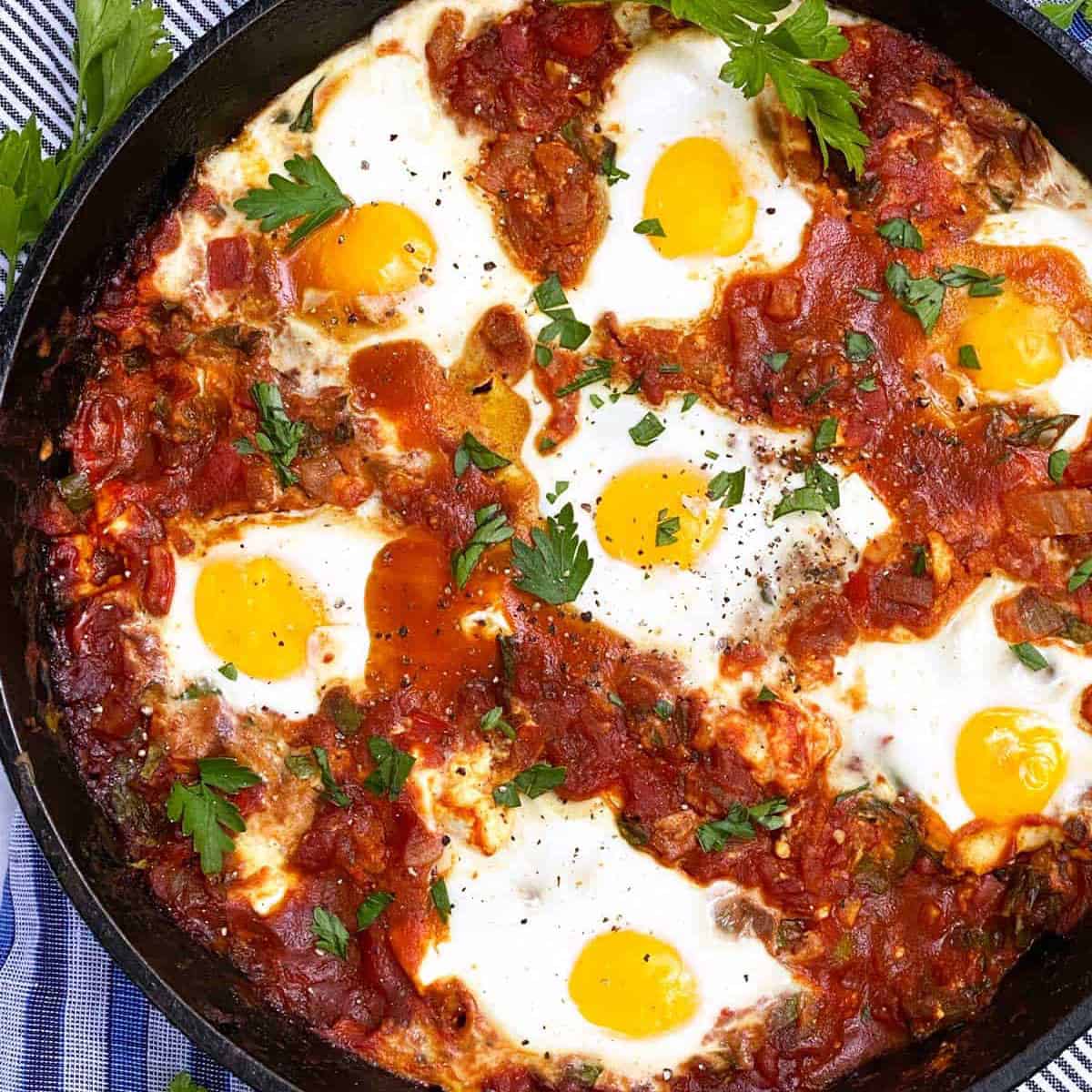 RÖSTI: Shredded Potato Casserole with Ham and Eggs: Imagine a giant potato pancake – crisp on the outside, tender on the inside – with onions, ham and melting cheese mixed in, and soft-cooked eggs baked on top. Sounds amazing right? It is! It's one of my favorite brunch casserole recipes.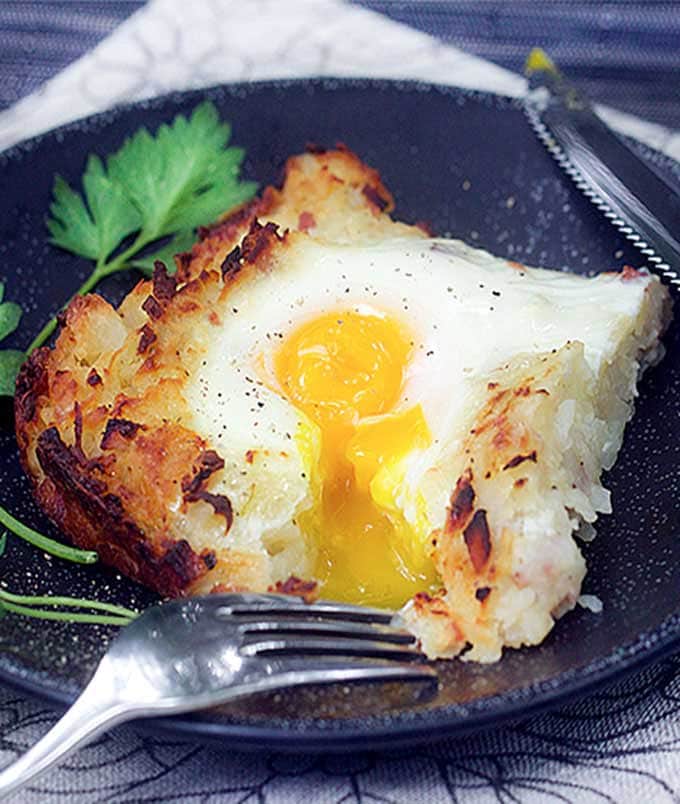 Chicken Enchiladas Verdes: Tender shredded chicken, roasted tomatillo salsa, corn tortillas for wrapping, two kinds of cheese. This dish is totally irresistible.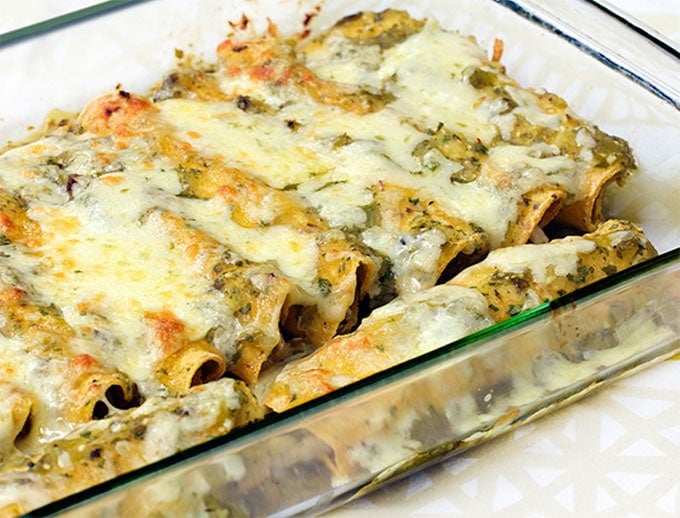 My Favorite Lasagna: Lasagna is one of my favorite foods in the world. Here's my favorite lasagna recipe. It's saucy, meaty and cheesy - just the way classic lasagna is supposed to be.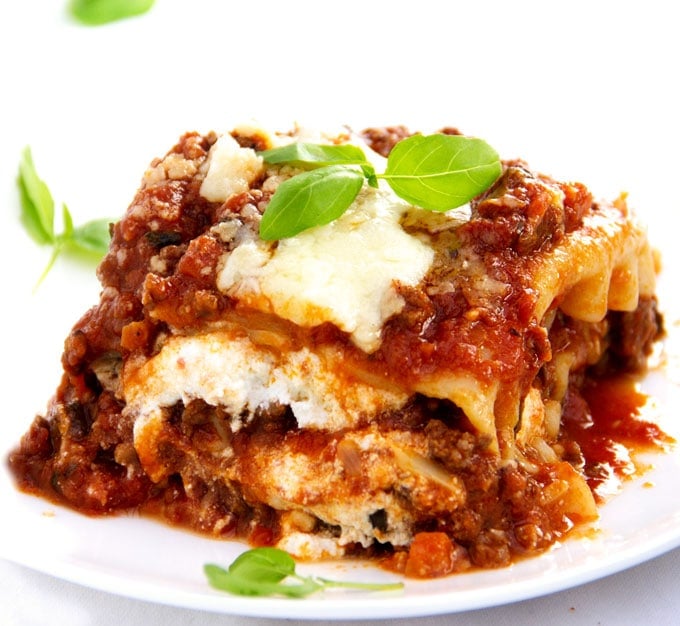 Tachin Joojeh - Persian Layered Chicken and Rice with Yogurt: This casserole is cooked upside down. When you flip it over onto a platter, you'll see a beautiful yogurt saffron rice crust on top and juicy chicken, onions and steamed rice layers beneath it. There's a tasty yogurt sauce to serve alongside. The whole family will love this one.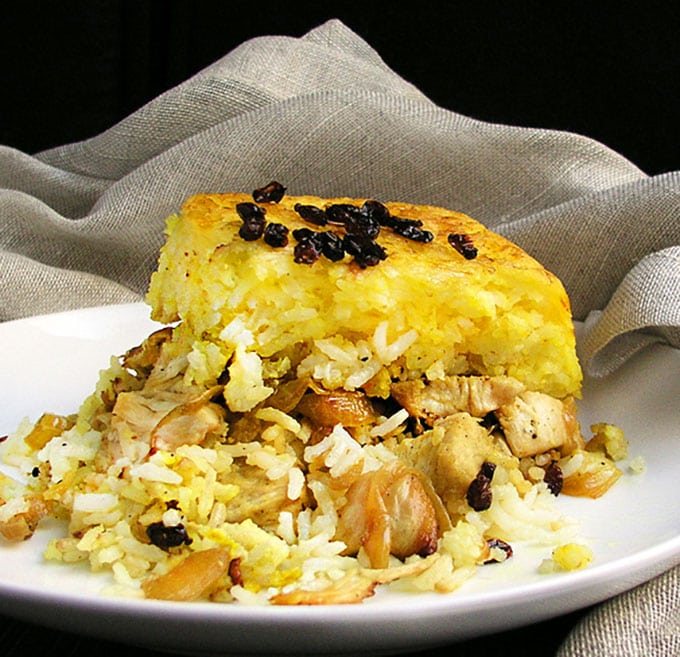 Chicken Plov: A comforting casserole of chicken and rice with carrots, onions, herbs and spices and a whole head of roasted garlic on top. This casserole is simultaneously exotic and familiar.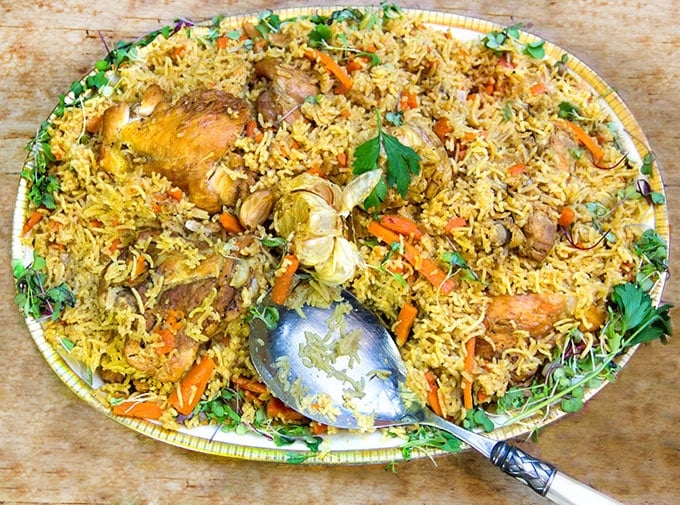 Lam Plov: The first recipe I ever posted and still one of my favorites - lamb stew meets rice pilaf.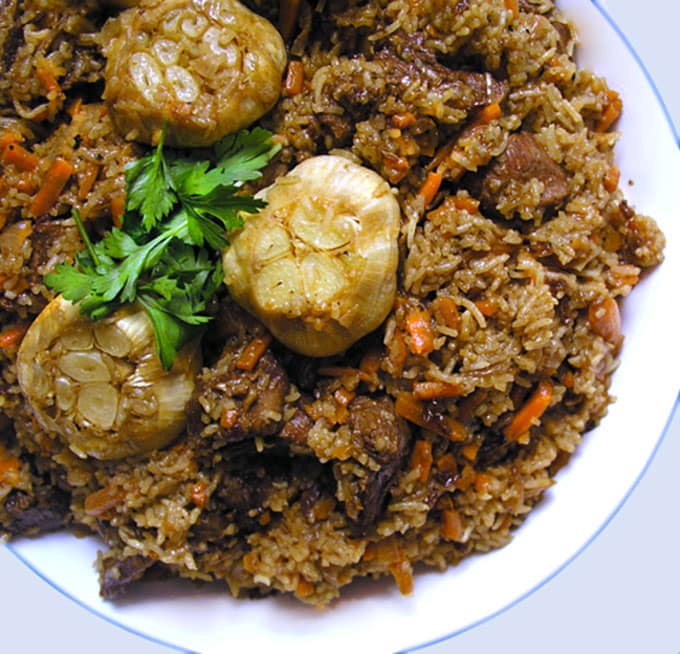 No Fry Eggplant Parmesan: A healthier version of classic Italian eggplant parmesan. The eggplant is baked and layered with a thick delicious tomato sauce, two cheeses and spinach. Feel free to go back for seconds!
Stuffed Onions from Afghanistan: This recipe is something different and exotic. A savory filling of lamb, rice, Feta, prunes and spices is wrapped with onion and oven-baked. Serve as an appetizer or main dish.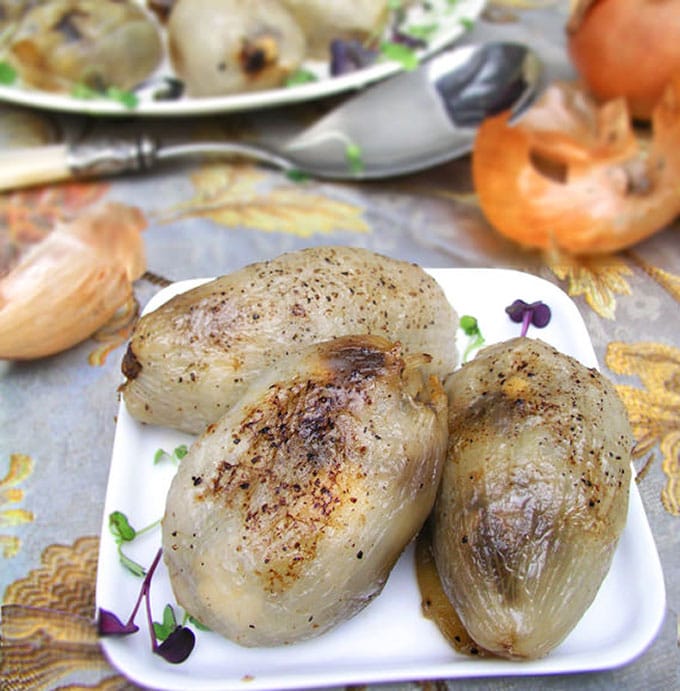 Tex-Mex Tortilla Casserole: One of my weeknight family favorites. Extremely quick and easy to make. You probably have most of the ingredients in house. Vegetarian and delicious. Top with tomato salsa and sour cream or yogurt.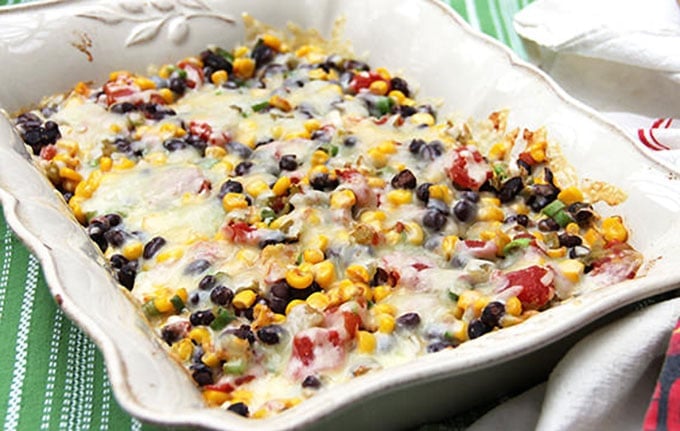 I hope you enjoy cooking around the world with these 16 comforting and delicious casserole recipes.
You probably already know how much I love to hear from you. If you cook one of these casseroles please come back to leave a comment and let me know what you think. Happy cooking!