Here are the most popular recipes of 2016: Panning The Globe's Top Ten Recipes of the Year.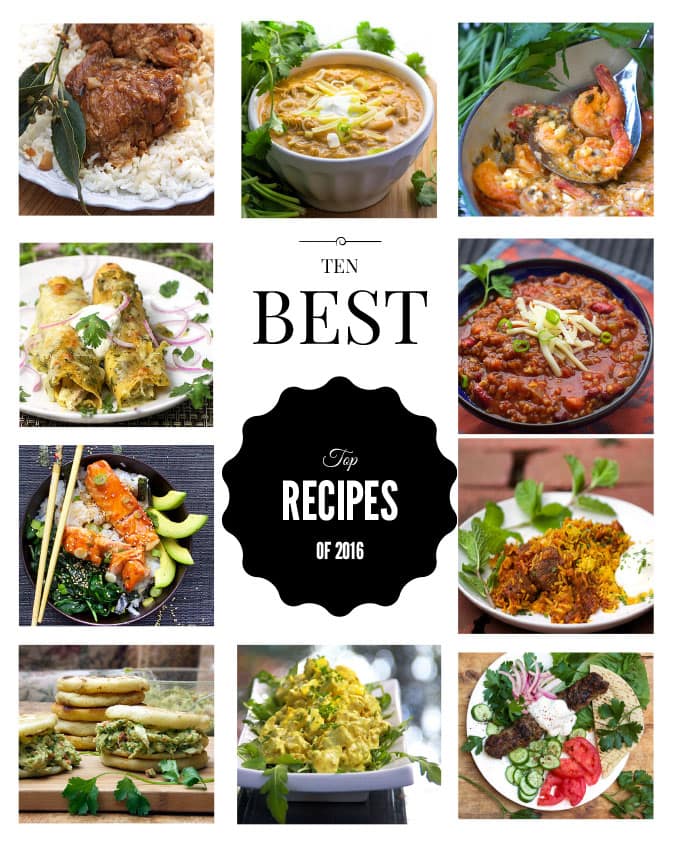 2016 ended with a flurry of activity that kept me busy in the kitchen and feeling happy and grateful. Over the past two weeks my empty nest has been filled up beyond capacity. My sons were all back home with friends and girlfriends in tow. I've had little time between shopping for food, cooking meals, dining, and cleaning up. It's been great. Our festivities culminated on New Year's Eve when Eddie and I hosted our annual end-of-the-year party. There's nothing like a houseful of family, great friends, delicious food, music, and good cheer to help usher in a new year.
The New Year is always inspires me to plan ahead but also to wrap things up assessing the year gone by. When I look back at Panning The Globe in 2016 I see a year of dishes that I absolutely loved, that I was excited to share with you, hoping that you would love them too. If my efforts have resulted in delicious meals and enjoyable occasions for you and your family and friends, I've succeeded in my mission.
Thank you for visiting Panning The Globe, cooking the recipes, commenting, emailing, connecting with me on social media... Making people happy with food is my goal, and my greatest thrill is when I hear from you that you tried one of my recipes and enjoyed it.
Now, before I move on to new recipes for the new year, here are the recipes that have drummed up the most excitement this past year: Panning The Globe's Top Ten Recipes of 2016, starting with #10.
10. GREEK-STYLE GARLICKY SHRIMP WITH FETA
A steaming pot of shrimp in spicy lemon-garlic sauce with melted feta - serve with crusty bread to sop up every delicious drop.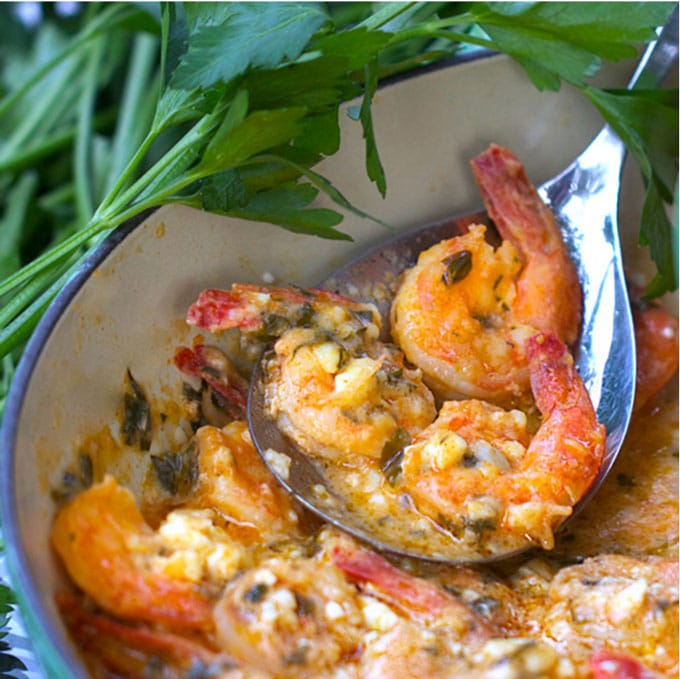 9. CHICKEN ADOBO FROM THE PHILIPPINES
If you like tender falling-apart chicken in a tangy, vinegary garlic sauce, served over rice, this Chicken Adobo recipe from the Philippines is for you.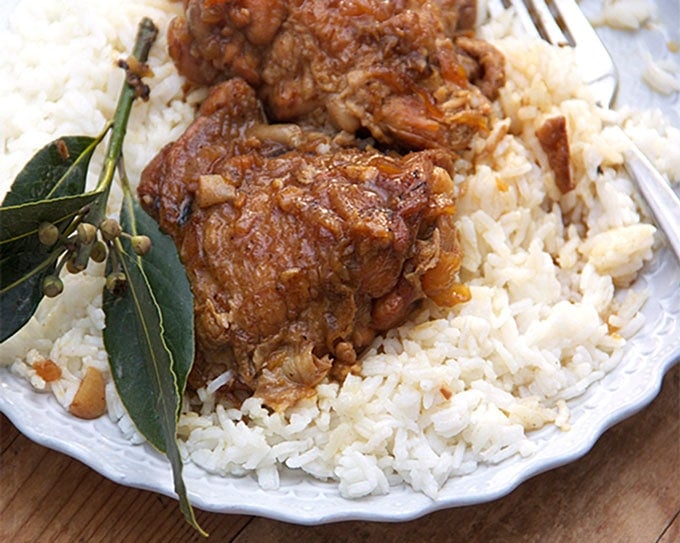 8. GRILLED TURKISH KOFTA KEBABS
Grilled skewers of spiced-up ground lamb or beef, served Turkish style with fresh vegetables, pita and garlicky yogurt sauce.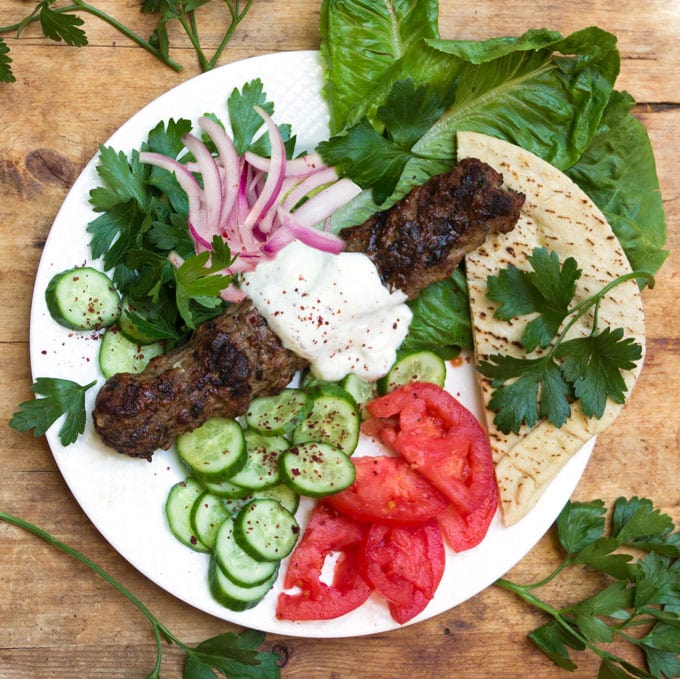 7. INDIAN LAMB BIRYANI
A sumptuous casserole of tender lamb curry with saffron spiced rice with cucumber-mint raita on the side.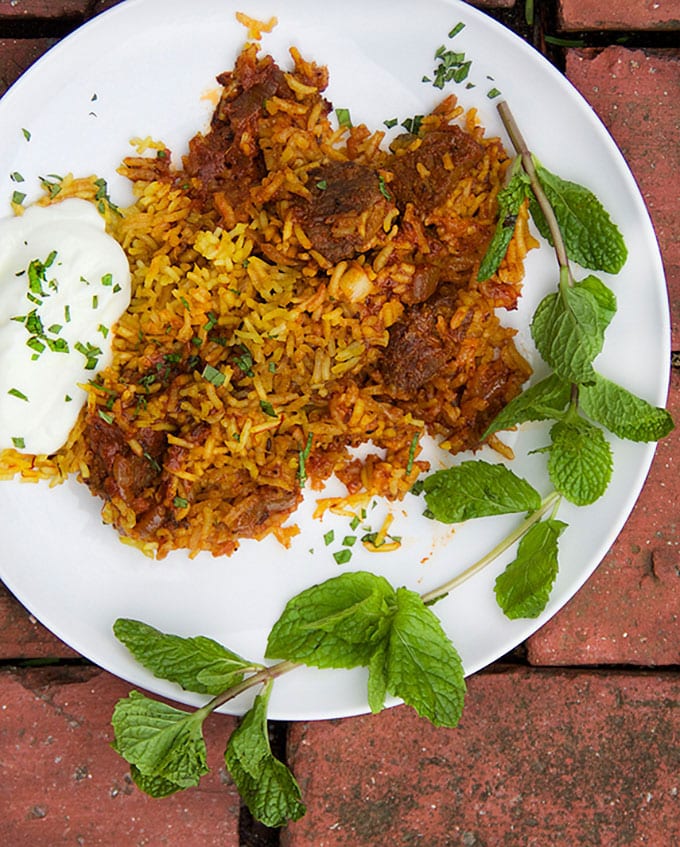 6. MY FAVORITE VEGETARIAN CHILI
Carrots, mushrooms, onions, peppers, kidney beans, garlic, herbs, spices and a secret ingredient that makes it "meaty."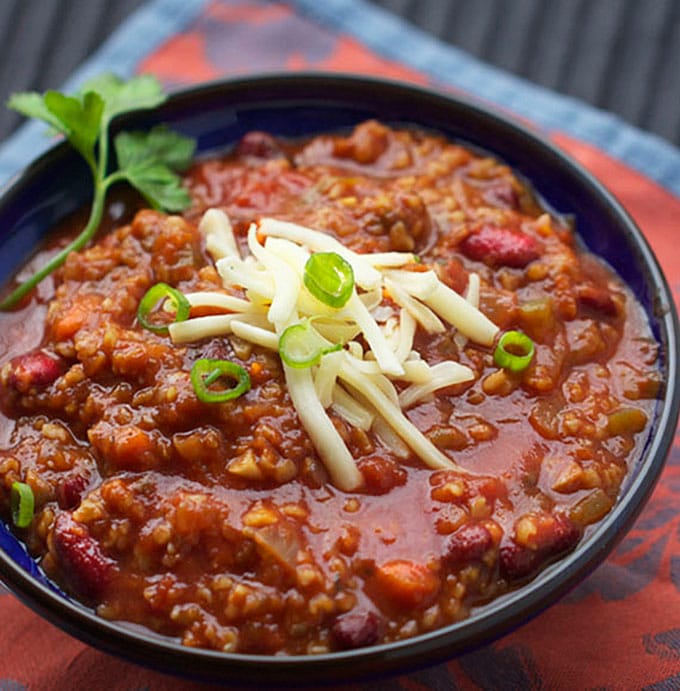 5. CHICKEN ENCHILADAS VERDES
The roasted tomatillo salsa takes it over the top!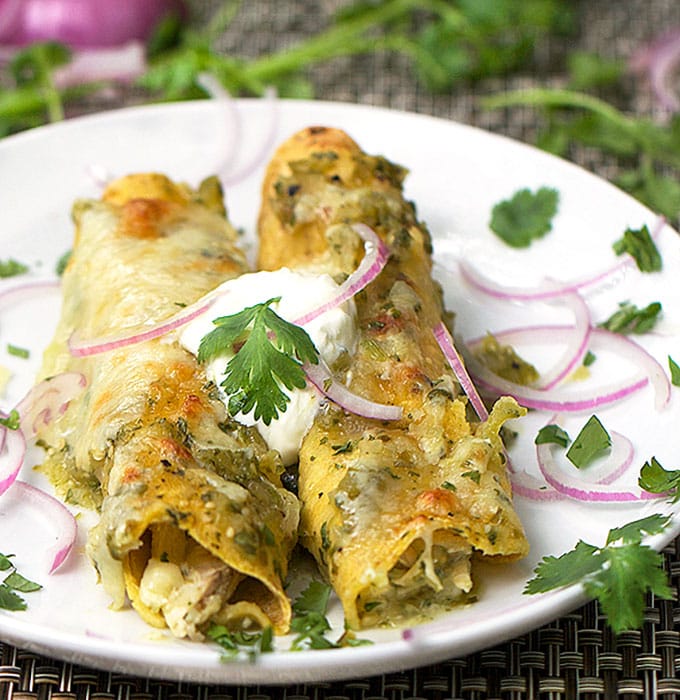 4. CURRIED CHICKEN SALAD
Everyone needs a great curried chicken salad recipe in their inventory. perfect in a wrap, on a salad, or as an elegant appetizer.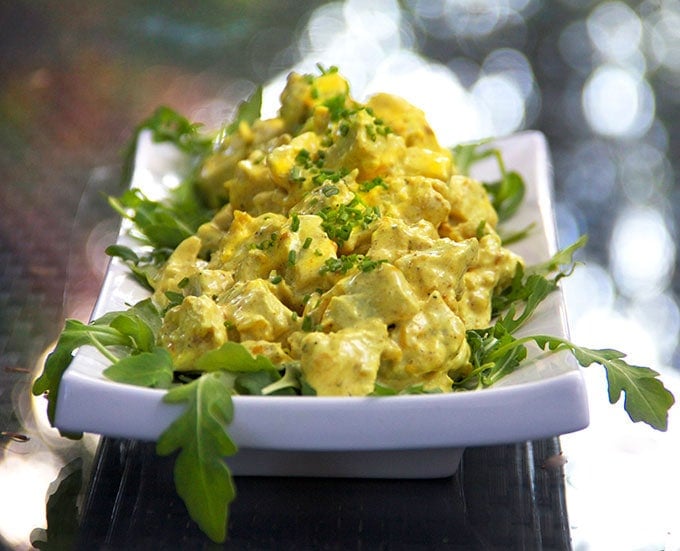 3. REINA PEPIADA: VENEZUELAN AREPAS WITH CHICKEN & AVOCADO
Arepas are gluten free corncakes, eaten in Venezuela in place of bread - crunchy outside, tender inside. These are filled with scrumptious avocado chicken salad.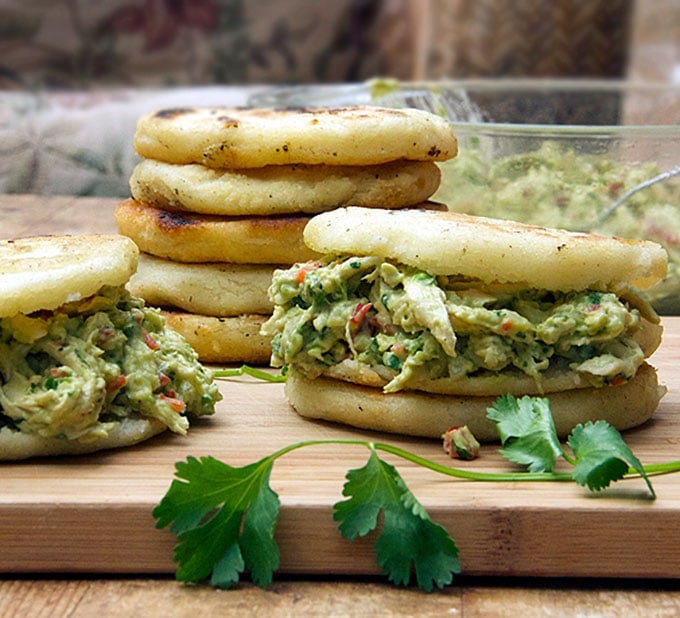 2. TERIYAI SALMON RICE BOWL WITH SPINACH AND AVOCADO
Teriyaki Salmon, sushi rice, spinach & avocado, sprinkled with sesame & nori confetti - a festive healthy rice bowl.
1. AWARD WINNING WHITE CHICKEN CHILI
Tender chicken, chilies, white beans, spices and a few more goodies in this winning recipe!
And these recipes were very close contenders:
11. SLOW COOKER BRAZILIAN FEIJOADA
12. YAKITORI CHICKEN
13. SLOW COOKER ROPA VIEJA
14. TURKISH MANTI
15. COLOMBIAN CHICKEN SOUP

YOU MAY ALSO BE INTERESTED IN:
Cheers to 2017! May it bring you health, happiness and great food!