Here are my favorite products of 2014!
WITH DELICIOUS RECIPES!
This little pan is a wonder! It's lighter than my trusty cast iron skillet so I grab it for any small sauté jobs - it's amazing for making omelets! It's naturally non-stick and super easy to clean - wash with water and very little or no soap - rinse, dry, and wipe with a little cooking oil to re-season.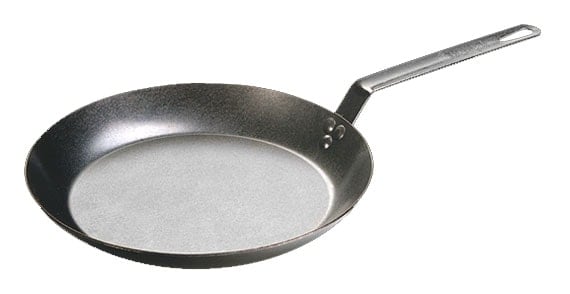 My favorite (decadent) omelet of the year - with shallots, red bell pepper, and Boursin cheese. Finely mince and sauté 1 shallot and a small strip of bell pepper until softened. Remove from the pot. Add more butter or oil and cook 2 well-beaten eggs, lifting the cooked edges with a spatula and tilting the pan to get the uncooked egg to roll down and cook. When the omelet is almost set, sprinkle in the cooked ingredients and a tablespoon of Boursin cheese. Fold or roll up the omelet, slide it onto a plate, season with some salt and pepper, and enjoy!
Wonderful for braising, whether it be chicken thighs, meatballs, fish, or vegetables. It's such a pretty pot that I love using it for stovetop to table or oven to table.Here's one of my favorite recipes for entertaining: Greek-Style Garlicky Shrimp with Feta. I use this pot to cook and serve the shrimp. I set it out on a trivet, with a basket of bread next to it and some little serving plates. When it's time to eat, I take of the top and invite everyone to dig in!
This is one of my favorite kitchen tools! I love being able to puree soup right in the pot rather than transferring it to a blender or food processor. If you just want to puree half the soup, that's easy to do too. I also use it to puree tomato sauce after the whole canned tomatoes have cooked down.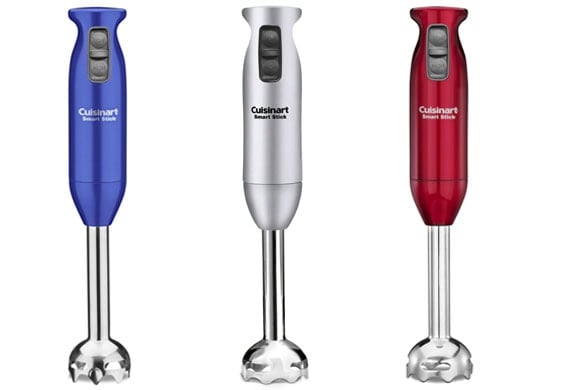 Here are some tasty recipes that you can test out your immersion blender on: COCONUT SWEET POTATO SOUP with SPICY SHRIMP, OVEN GRILLED CHEESE and TOMATO SOUP
I love this little backyard smoker! It can smoke two chickens or 6 racks of baby back ribs in an hour and 15 minutes. A Boston butt (pork shoulder) takes about 4 hours. A 20 pound turkey takes just over 2 hours. Once you get the charcoal and wood chips loaded in, you just light it and leave it! The meat comes out smoky and fall-off-the-bone tender!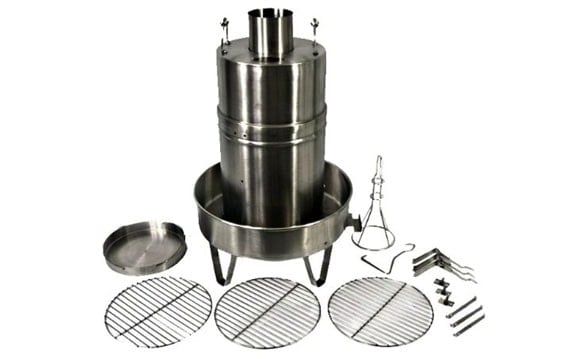 For our New Year's Eve Party - no matter what else I'm cooking - my husband Eddie always smokes a big Boston butt in the Orion. He shreds it and we serve it with slider rolls, coleslaw, barbecue sauce, and pickles. (see more info and recipes below)
Salt Lick makes great bbq sauces and rubs! When I'm not making my own bbq sauce, I use Salt Lick.
If you want to make your own delicious bbq sauce, I love this recipe for BOURBON BBQ SAUCE. And here's my favorite classic CHIPOTLE COLESLAW to go with the pulled pork.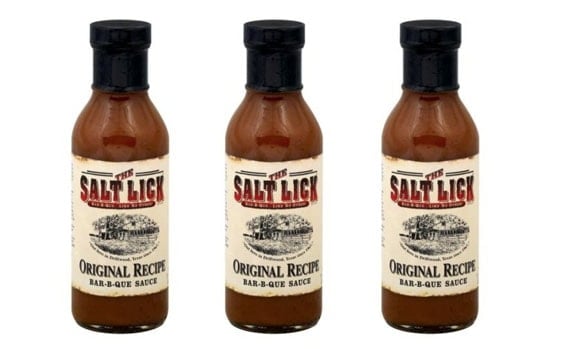 Here's something fun and new - I bought these for my husband. I know he's going to have more fun than usual shredding the New Year's Eve pork butt!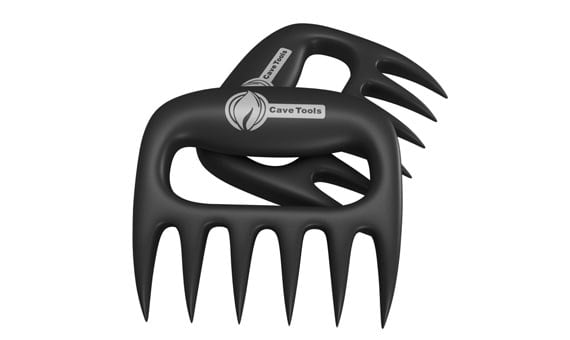 2014 was the year I discovered "juicing." My sister-in-law Jen kept talking about it - describing the delicious concoctions she was making and touting the health benefits. I was a skeptic but I did some reading on the subject and decided to go out and buy a juicer and give it a try. I quickly became a convert. I even did a 7-day juice cleanse ( 7 days of no food - just juice!). It was an interesting week - I definitely felt energized, but I won't be doing it again any time soon - I love food too much!
I enjoy a nutritious, cleansing juice for breakfast or lunch from time to time - especially on the heels of overeating or over-drinking! Here's one of my favorite juices: Juice ¼ pineapple, 2 gala apples, ¼ cucumber, ½ peeled lime, 1-inch chunk of peeled ginger. Pour the juice into your blender. Add ¼ ripe avocado and ¾ cup ice. Puree and enjoy! (adapted from Jason Vale Juice Master)

My day is not right if it doesn't start with a great cup of coffee. Early this year my husband Eddie and I, unsatisfied with our auto drip machine coffee, went on a quest for how to brew the perfect cup of coffee. We never did agree on the best method - I love the old fashioned Melitta Cone Filter Coffeemaker
and he prefers the French Press
. But we purchased a Capresso grinder and we both love it!
Whatever method you choose - grinding the beans fresh right before brewing is the foundation for a great cup of jo!

Here's a fun gift for the cook who has everything! I use this for hand-slicing cabbage, carrots, and bell peppers when I make coleslaw. Here's a recipe you can test it out on: BAKED HADDOCK AND SHREDDED VEGETABLES.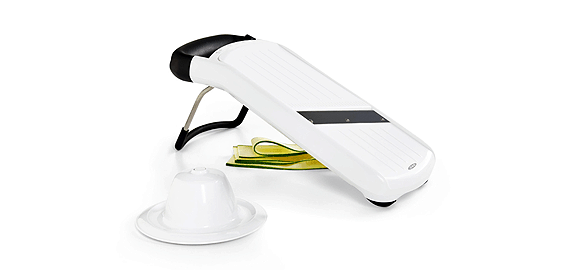 Or use it to make paper thin slices of potato for homemade OVEN BAKED POTATO CHIPS. Recipe: Preheat oven to 375ºF. Brush or spray 2 baking trays with olive oil. Peel and cut 2 russet (Idaho) potatoes into ⅛-inch slices lengthwise on the mandoline. Blot sliced potatoes with paper towels to dry, and lay them out on prepared trays. Brush slices with olive oil. Bake in the top and bottom of the oven for 15-20 minutes or until golden brown, switching positions after 10 minutes to insure even browning. Transfer to a paper towel lined plate. Sprinkle with some sea salt and pepper.
These are my favorite cookbooks. They're filled with interesting, exciting and irresistible dishes with lots of emphasis on fresh and vibrant greens, grains, herbs and vegetables.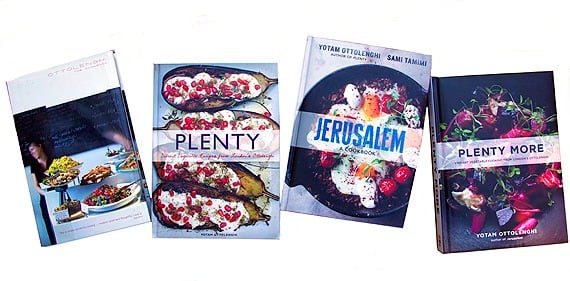 I've discovered so many favorite recipes in the pages of these books. Here are two that I love so much and adapted for PTG: Turkey Zucchini Meatballs with Lemony Yogurt Sauce and Brussels Sprouts with Chili and Scallions.
***
Do you ever cook without a recipe? Whenever I develop recipes from scratch, the Flavor Bible is my bible! Almost any ingredient you can think of is listed, in alphabetical order. You pick one ingredient and the book lists every other ingredient that pairs well with it.

I keep Maldon salt in a box like this. It stays on the kitchen counter near the stove when I'm cooking and I put it right on the table at dinner - for all to grab a pinch.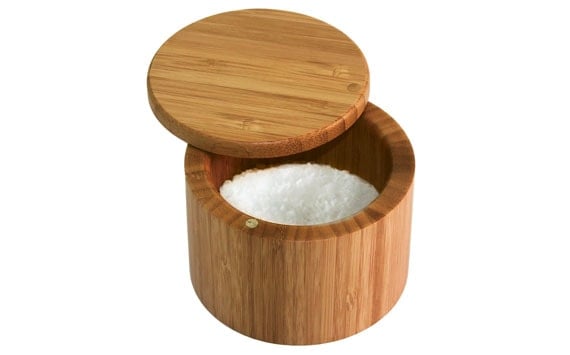 I use coarse Kosher salt for cooking but Maldon is my favorite finishing salt. It's got a wonderful soft flaky texture and a clean, light flavor!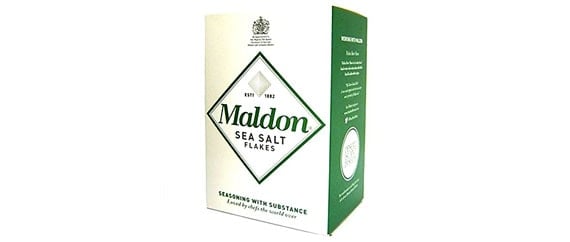 Aebleskivers are spherical, festive Danish pancakes that are often stuffed with chocolate or jam. Once you've made Danish Aebleskivers you'll be hooked! They were invented in Denmark and are still extremely popular there, especially around the Christmas Holidays. Find out more about Aebleskivers and get the recipe here.
My all-time favorite skillet and Panning The Globe's mascot - My 12-inch cast iron pan. I've had this pan for over 20 years and it's still as good as new.

YOU MAY ALSO BE INTERESTED IN Panning The Globe's Guide To Festive Recipes and Great Gifts - 2013
2014 has been a great year for Panning The Globe and it's all because of you! Thank you for cooking the recipes, leaving thoughtful comments, subscribing, sharing with your friends, and connecting with me about my favorite topic - food!
There are affiliate links in this post. Some of the purchases made through these links give a small percentage to Panning The Globe. Your support is greatly appreciated. I only feature products that I know well and whole-heartedly recommend.