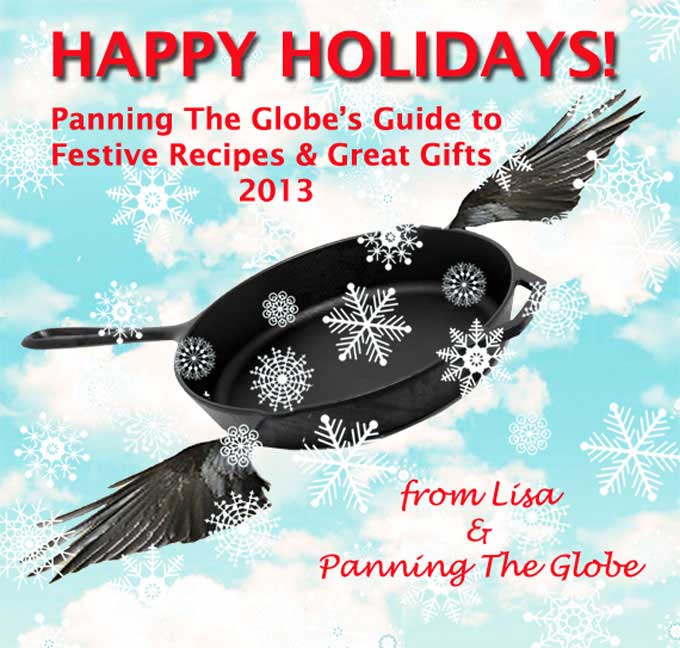 I'm writing this post on a snowy Sunday morning, taking breaks to sip coffee and scribble in my notebook, where I jot down recipe ideas as they come to me. Two of my kids fly in from college tomorrow night, which for me marks the beginning of the holiday festivities. More of my family will soon fly in from across the country and many get-togethers are planned - all centered around sharing delicious food & drink and great company. I hope you're all gearing up for some wonderful holiday cooking and sharing special time with friends and family.
I feel extremely grateful every day for my health, my family, my friends and for being able to what I love to do here with this food blog. As we head towards the close of 2013, I want to extend a huge thanks to all of you who have visited Panning The Globe, cooked and shared recipes, and left comments. Your visits and support and encouragement have made my first year of blogging a total joy. As a special thank you, I've put together a collection of my favorite holiday gift ideas and recipes. I hope you enjoy!

PERSONALIZED PHOTO MUG
My favorite gift idea - Turn your favorite photo into a mug at Snapfish. My husband & kids are each getting this mug. The photo is our dog Baxter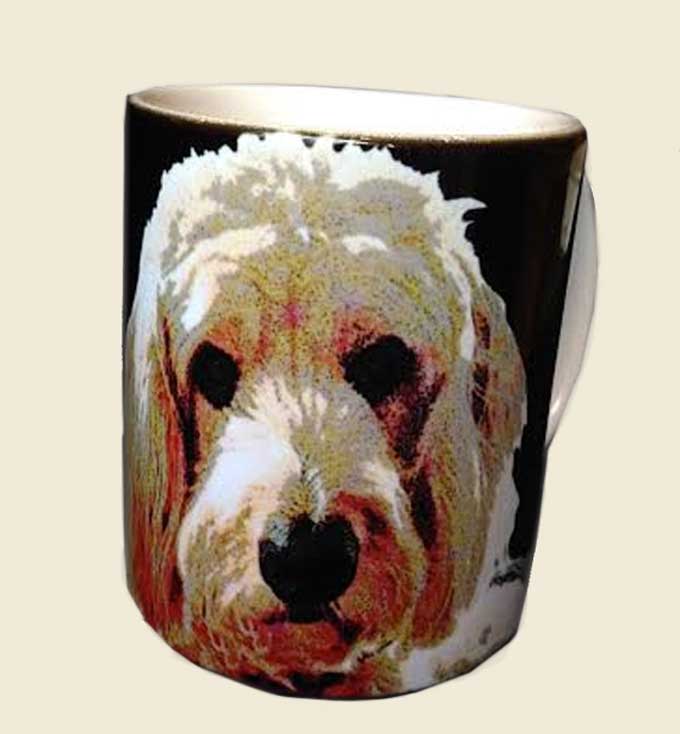 GOURMET SALT SAMPLER FROM FORMAGGIO KITCHEN
My favorite gift for the cook: a beautiful collection of natural salts from around the globe, selected by the experts at Formaggio kitchen. A friend once bought this for me as a gift and I've been enjoying it for years.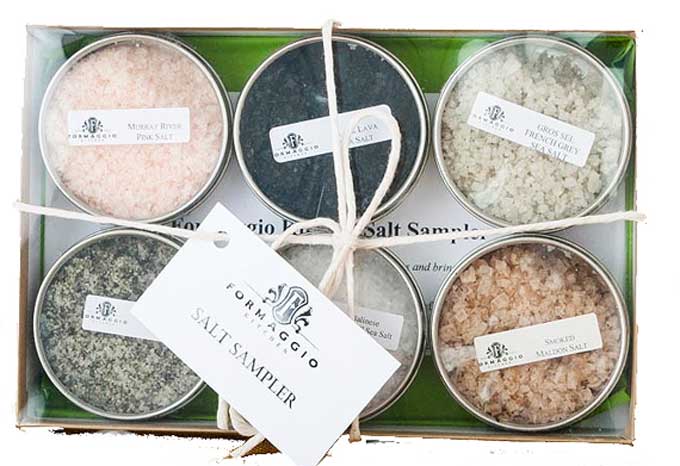 FOOTED BOWL FROM UNCOMMON GOODS
My favorite whimsical gift: A footed bowl from Uncommon Goods - check out some of their other fun gift ideas, too!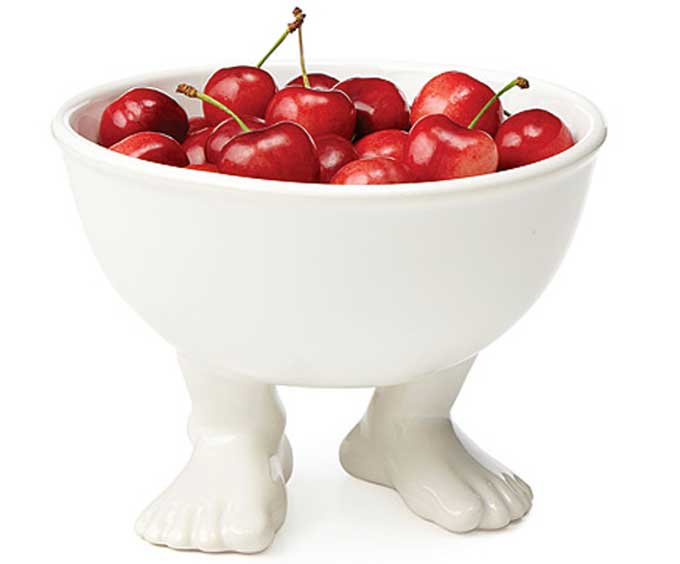 SOME OF MY FAVORITE GIFTS FROM AMAZON
All about the love of food & cooking! (click on red links below)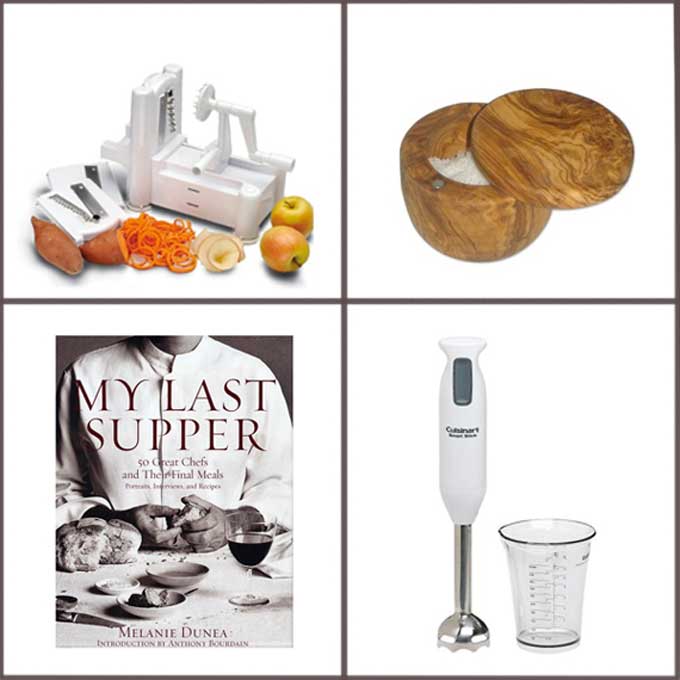 Spiral Vegetable Slicer
Ever dreamed of making zucchini spaghetti? Well, here's the gadget for you. Make vegetable noodles, cucumber ribbons, curly fries and more with this fun tool.
Olive-Wood Salt Keeper
In my opinion every kitchen needs one of these. Keep salt within reach but protected from dust and dirt in this attractive salt keeper.
My Last Supper
: 50 famous chefs answer the question "what would you choose for your last supper?" Their responses are fascinating, as are the gorgeous photos in this wonderful coffee table book. Recipes included!
Cuisinart Immersion Blender
: This is one of my all-time favorite kitchen tools. Puree soups right in the pot!
YOU MAY ALSO BE INTERESTED IN Panning The Globe's 2014 Holiday Gift Guide

HOLIDAY APPETIZERS IDEAS
From the archives of Panning The Globe (click on red links below photos)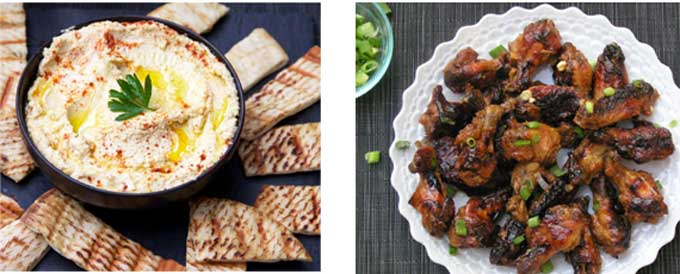 Homemade Hummus with Grilled Pita Lime Apricot Chicken Wings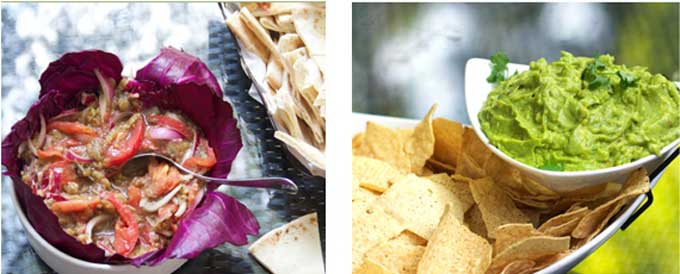 Roasted Eggplant Appetizer Guacamole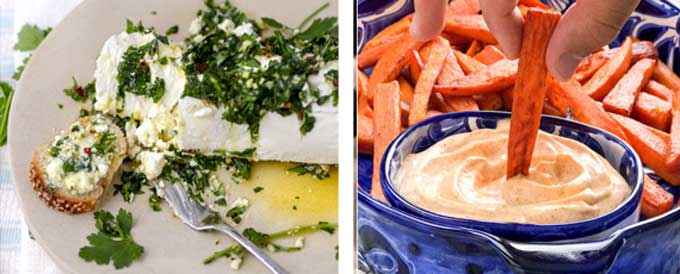 Goat Cheese Dressed for a Party Sweet Wedges - Chipotle Aioli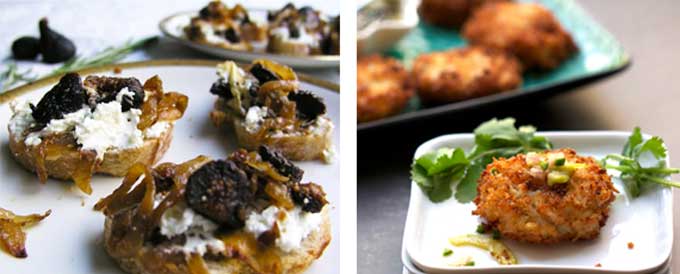 Cheese Caramelized Onion & Fig Bruschetta Royal Thai Crab Cakes
More festive recipes in Panning The Globe's Entertaining Archives

MY FAVORITE HOLIDAY-INSPIRED TASTY LINKS
From around the world (wide web)
TUNA & AVOCADO TARTARE from Bon Appétit
One of my all-time favorite hors d'oeuvres - Amaaaazzzing!
THOMAS KELLER'S SMOKED SALMON TARTARE
Very tasty! Super quick and easy if you skip the homemade tuiles and serve it on rice crackers
SPICE-CRUSTED SHRIMP WITH REMOULADE SAUCE from Cooking Light
So, so good & easy!
MUSTARD-CRUSTED BEEF TENDERLOIN WITH THYME BUTTER from Donna Hay
I've made this for many a dinner party - serves 3-4 but you can double or triple it easily
PINEAPPLE-MARINATED SALMON WITH ASIAN CABBAGE SALAD from Bon Appetit
Fantastic make-ahead dish for a crowd - I often make a giant platter of this for New Year's Eve
STUFFED EGGPLANT WITH LAMB AND PINE NUTS from Jerusalem
cookbook
Beautifully spiced, rustic main course, so so good!
THOMAS KELLER'S LEEK BREAD PUDDING from Ad Hoc at Home

A totally scrumptious special occasion splurge!
BROWN BUTTER RASPBERRY TART from Bon Appétit
Outstanding dessert! And you can make it a day ahead.
YOU MAY ALSO ENJOY:
Disclaimer: On occasion I provide links in my posts to cookbooks or other products, available for purchase on Amazon. If you purchase a product through these links, I receive a small commission with no extra cost to you.