Hi there, folks. It's Eddie, Lisa's husband, here to present you with another one of my all time favorite cocktails: the Negroni. This one could not be more simple to make, but the combination of flavors is highly complex and exotic, mixing the botanical essence of a good gin with the bitterness of Campari and the sweetness of vermouth. The result is well balanced, refreshing and delicious - a red, festive drink that can be served on any occasion or on no occasion at all.
According to my research (ok, let's face it, Wikipedia), the Negroni cocktail was invented in Florence, Italy in 1919 by Count Camillo Negroni, who asked a bartender to fortify an Americano cocktail by swapping out the soda water for gin. I will come back to the Americano later. Equal parts gin, Campari and sweet vermouth with a twist of orange. That's it!
The Best Gin and Vermouth for a Negroni
The only thing I will add is that the quality of the gin and the sweet vermouth will make a huge difference in the flavor.
For the gin, Tanqueray or Bombay works fine, but when I am feeling like something special I will use Monkey 47 which is my favorite. This is a chance to explore - there are so many great gins out there each with its own unique flavor.
For the sweet vermouth, I like to go higher end. Cocchi is a great brand, Dolin is absolutely fine, and the best of all is Antica Formula though I would argue it's not necessary for this drink. Sometimes the only sweet vermouth you will find is Martini & Rossi or a similar low quality. I am going to betray my vermouth snobbery here by saying I would sooner forgo the Negroni than to use Martini & Rossi. But you choose!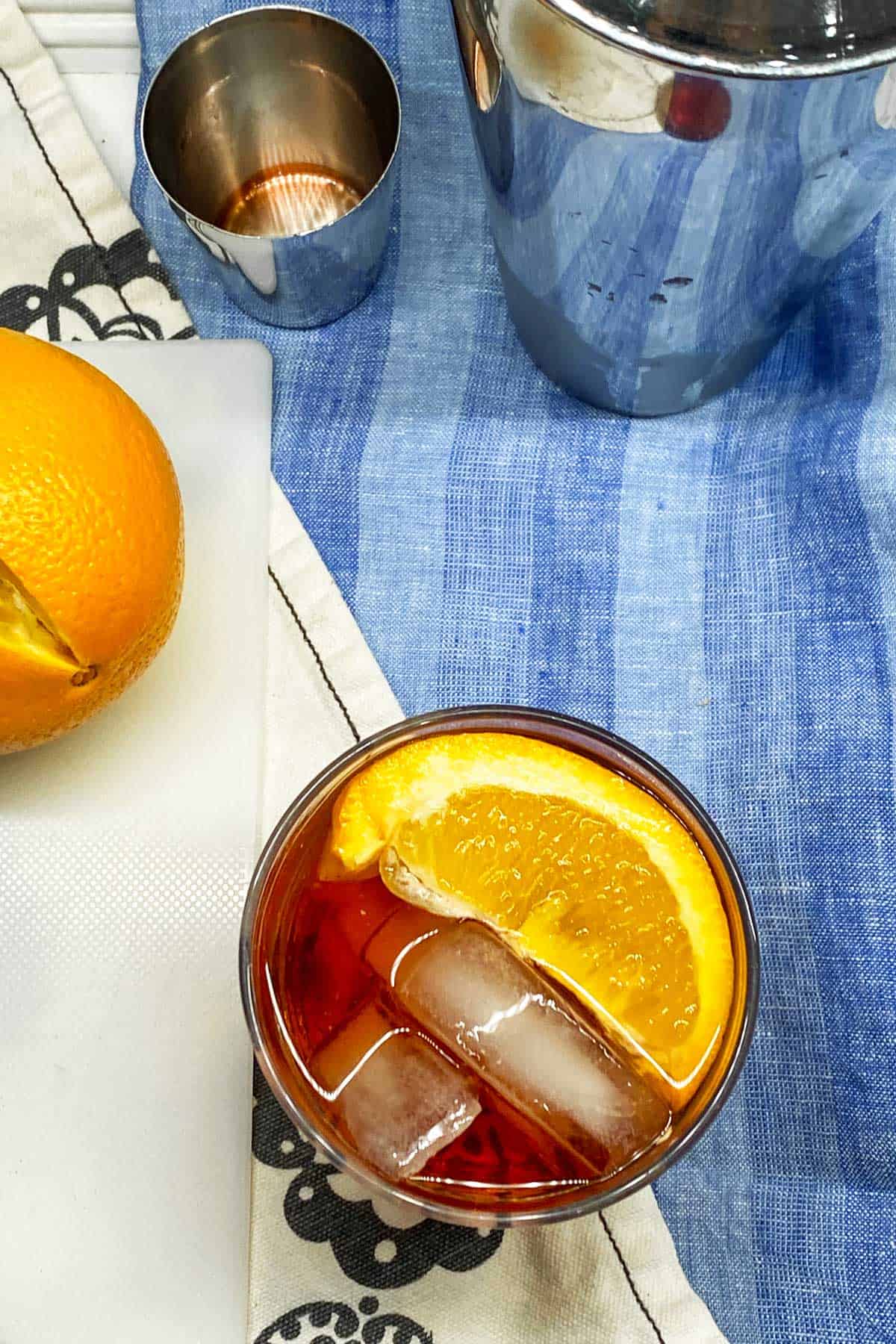 How To Make A Negroni
To make a Negroni, you mix the gin, Campari and sweet vermouth together in equal parts, stir with ice and then pour into a tumbler filled with ice. Add an orange twist or wedge, and serve.
Variations
I will often use two parts gin to one part each Campari and sweet vermouth for a more gin forward version of this drink, which cuts back a bit on the sweetness and delivers more of a punch. For those who want to go even further in that direction there is a drink called a Valentino that is two parts gin to a half part each of the other two ingredients. For a less alcoholic version that preserves the basic flavor, try the original Americano which reverses Count Negroni's inspiration by swapping the gin back out for soda water. And finally, for those who prefer whiskey to gin, fear not - I give you the Boulevardier!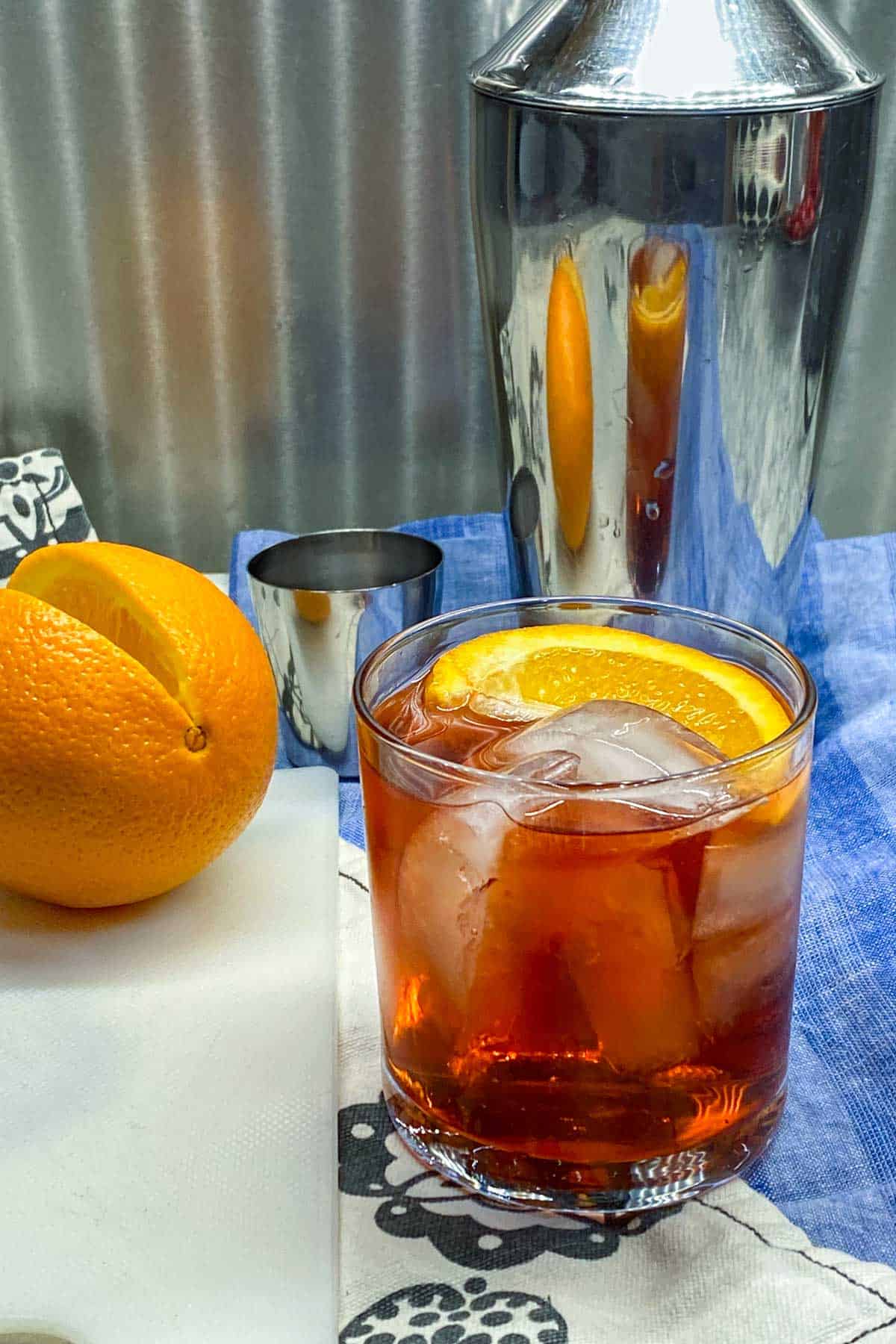 Other Favorite Cocktails on The Blog
Here's the Negroni Recipe. Let us know in the comments what you think!
Print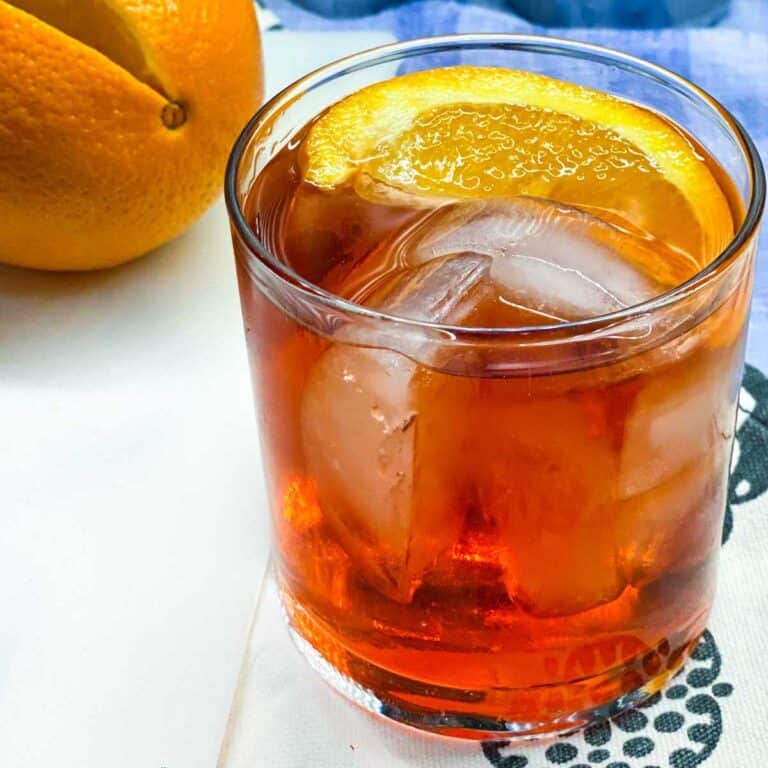 How To Make A Negroni Cocktail
---
Description
This delicious cocktail is made up of equal parts gin, Campari and sweet vermouth, easy to make and and a hit every time.
---
1 ½ ounces

gin

1 ½ ounces

Campari

1 ½ ounces

sweet vermouth

Orange twist or wedge garnish
---
Instructions
Combine gin, Campari and sweet vermouth in a shaker filled half-way with ice

Stir until chilled

Strain into a tumbler filled with ice

Add orange twist or wedge garnish

Serve immediately!
Prep Time:

5 min

Category:

Drink

Method:

no cook

Cuisine:

Italian
Keywords: how to make a Negroni, Negroni cocktail, Negroni recipe