Hi everyone. This is Lisa's husband, Ed, filling in as a guest blogger for Panning the Globe. Lisa wanted to share a cocktail recipe for the holiday season and she recruited me for the job.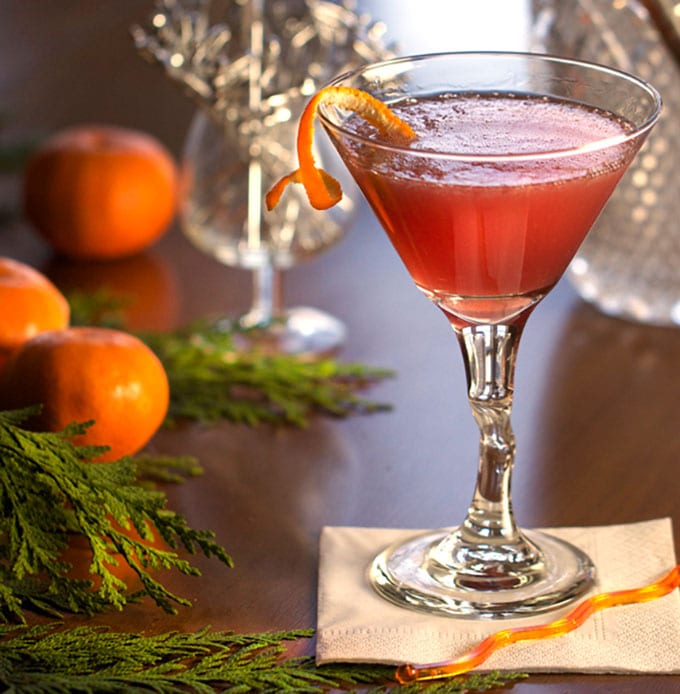 Usually when we entertain, Lisa handles all of the organization and most of the cooking. I help out as a sous chef and sometimes I contribute a bread or a dessert. It is also my role to be the bartender.
I often make up drinks on the fly as I receive vague requests like "something fruity and not too strong, with a little fizz". But I never actually had the occasion to invent an official drink, until now. In honor of our recent trip to Istanbul, Lisa asked me to concoct a drink that has a Turkish theme. After much deliberation about a name, I decided to call it a Swinging Sultan. This is my drink debut and I really hope you like it!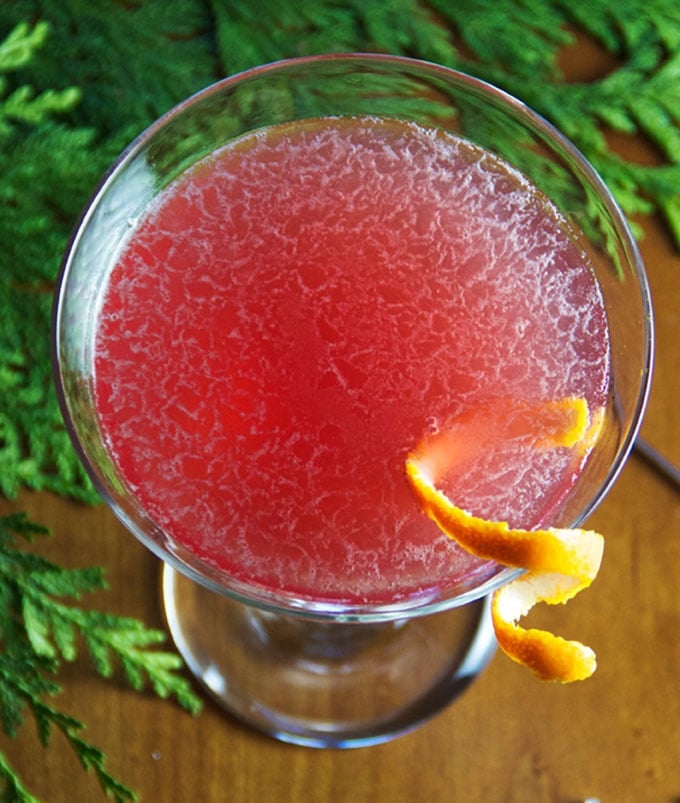 To pay proper homage to Turkey, I incorporated pomegranate – a very popular indigenous fruit – and raki, which is the national drink. Pomegranates can be found in all the marketplaces around Istanbul, and all over the city there are street vendors serving up freshly squeezed pomegranate juice, an incredibly refreshing drink on a hot day.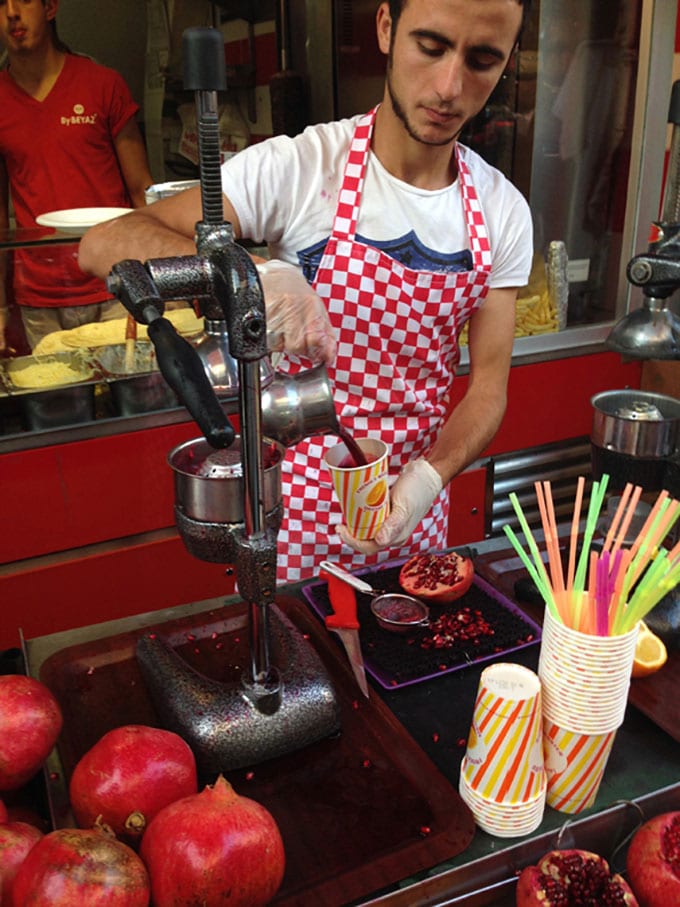 Raki is an anise-flavored liquor that is effectively the Turkish ouzo, though I am sure in Turkey they consider ouzo to be the Greek raki!
My first experience with ouzo was not a positive one. I was traveling around the Greek islands with some friends in my 20s and we found ourselves on Ios, a party island that essentially consisted of a beach, a square that lit up at night, a couple of discos and an endless supply of ouzo. Some marketing genius for the island came up with the idea of having the only ferry off the island depart at 6:00 AM, a few hours after most people went to sleep. We were among the many who were rudely awakened by the mocking blare of a foghorn each morning, signaling another unintended day on the island.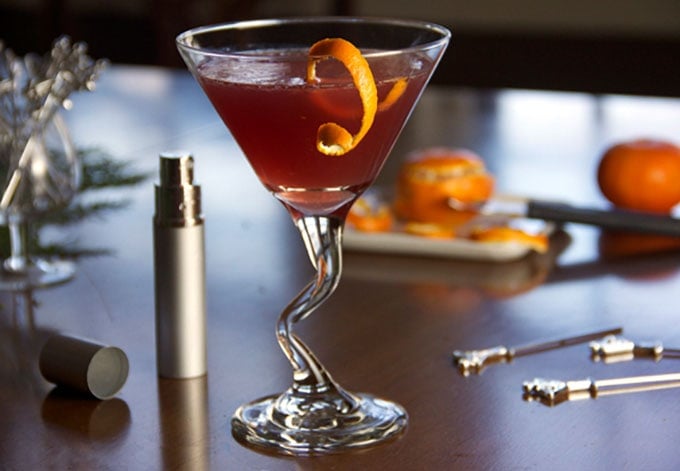 In Istanbul it's very common to see the local people drinking raki with their meals. As a dinner drink, raki is mixed with water in approximately equal measures. Bizarrely, these two completely clear liquids combine to create an opaque milky white drink that has the mystique of a secret potion.
Because raki has such an overpowering flavor, I have chosen to use it sparingly, as a mist over the top of the Swinging Sultan cocktail, a technique I learned from my friend Dean who once innovatively misted scotch over the surface of a bourbon drink he served me!
As a mist, the raki provides the hint of its exotic origin without overwhelming the other ingredients. To accomplish this effect, I acquired a "martini atomizer
" also known as a vermouth atomizer. It's not very expensive and it adds an extra flourish to this swinging sultan cocktail or to whatever you're serving.
The Swinging Sultan combines vodka, pomegranate juice, lime juice, orange liqueur, and then a mist of raki and a twist of tangerine (obviously an orange will do here but why not a tangerine as long as we're getting into it?!). The sweet citrus of the orange liqueur balances the tartness of the pomegranate and lime. The raki adds a little something extra to produce a unique flavor that is both exciting and refreshing.
I am a big believer in overshaking drinks to produce an icy froth on the surface.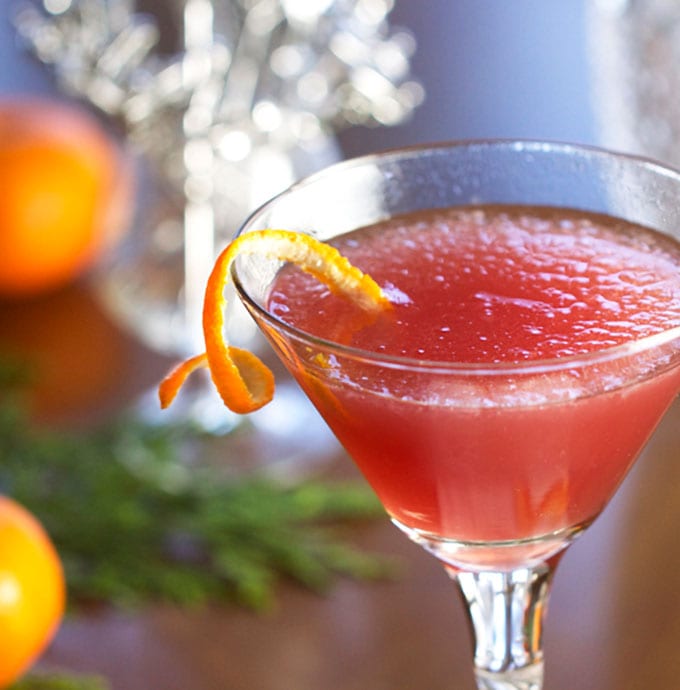 As they say in Turkey, Şerefe!
Print
SWINGING SULTAN COCKTAIL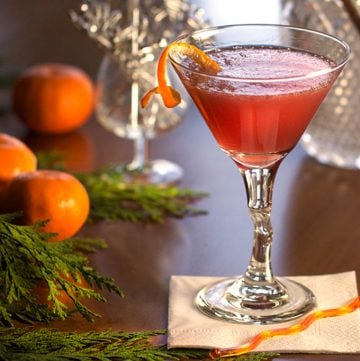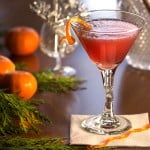 An exotic cocktail featuring the tastes of Turkey
Author: Ed Goldfinger
Prep Time:

5 mins

Total Time:

5 mins

Yield:

2

1

x
Category:

Cocktail

Cuisine:

Turkish
Scale
Ingredients
6 ounce

s vodka – 2 parts

3 ounce

s pure pomegranate juice – 1 part

1 1/2 ounce

s Triple Sec – 1/2 part ( Cointreau can be substituted)

1 1/2 ounce

s fresh lime juice (

1/2

part)
Raki for misting (Ouzo, Sambucca or Anisette can be substituted)
Tangerine twists (or orange twists)
Instructions
Combine vodka, pomegranate juice, Triple Sec and lime juice in a large shaker with ice. Shake vigorously for five to ten seconds.
Pour into two martini glasses
Spray raki over surface of each drink, 1- 2 spritzes per glass
Add twists and serve immediately
Disclaimer: On occasion I provide links in my posts to cookbooks or other products, available for purchase on Amazon. If you purchase a product through these links, I receive a small commission with no extra cost to you.