Hi all, this is Lisa's husband Eddie. Lisa makes the meals around here and I am in charge of the drinks. I want to tell you about our new favorite cocktail, the Paper Plane.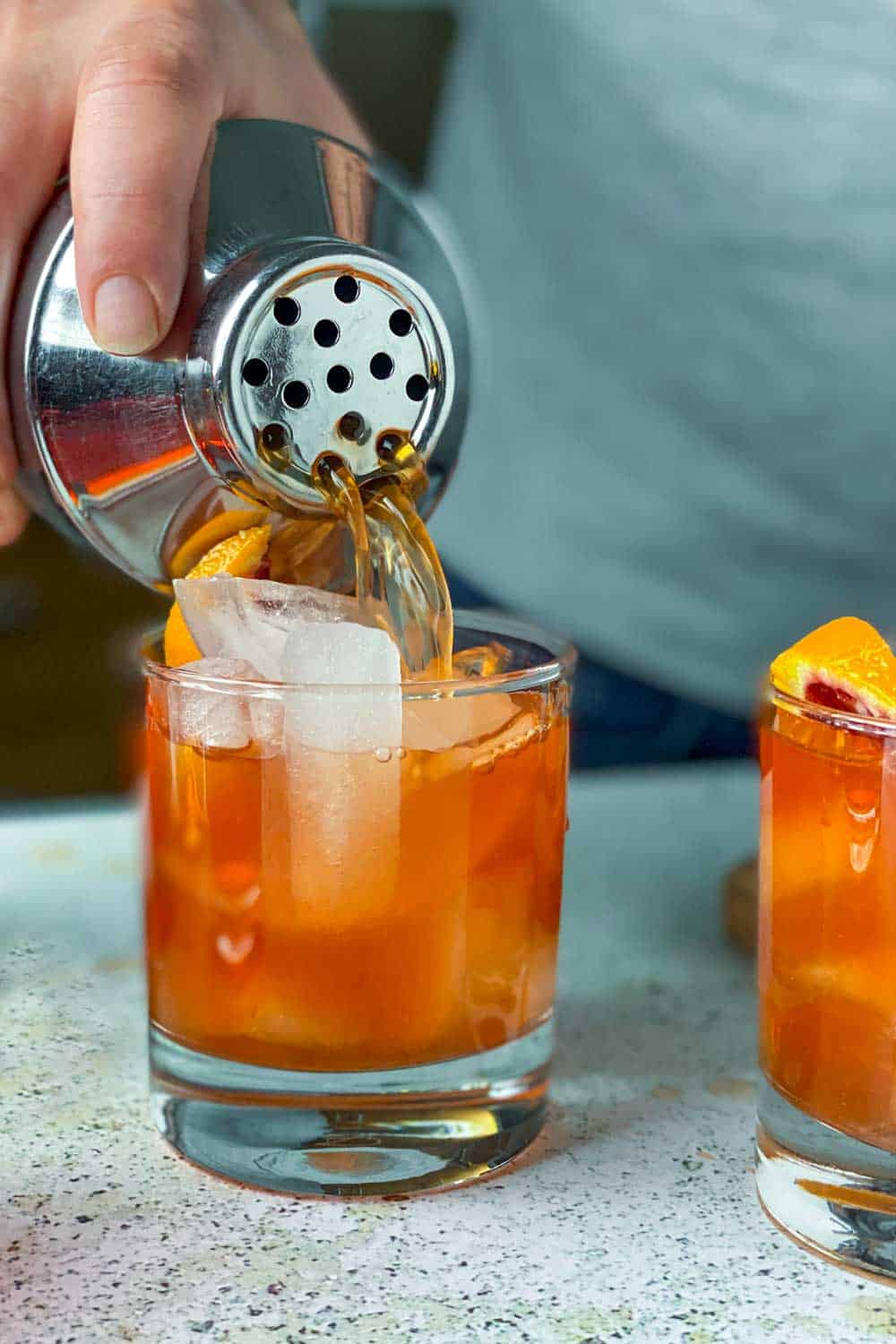 I rarely try a new cocktail when I go out to a restaurant. I have my three or four favorites - a gin martini, a perfect manhattan, a negroni, perhaps a boulevardier. My feeling is I am only going to have one cocktail in an evening and I don't want to waste it on something I don't think is amazing. I have been too often disappointed by some eager mixologist's fancy-named concoction that tries too hard and misses the point.
But one night about three months ago, in the small crowded bar of an Italian restaurant in the North End in Boston, as I was perusing the drinks menu, my oldest son said "Dad, you should really try a Paper Plane." My whole family was there for dinner that night in late December. There was something in the way he said it that made me feel adventurous. Well, maybe not that adventurous. "You get one", I said, "and I'll have a taste". We all ended up having a taste and then we ordered a full round of Paper Planes, and then very uncharacteristically had another round during dinner.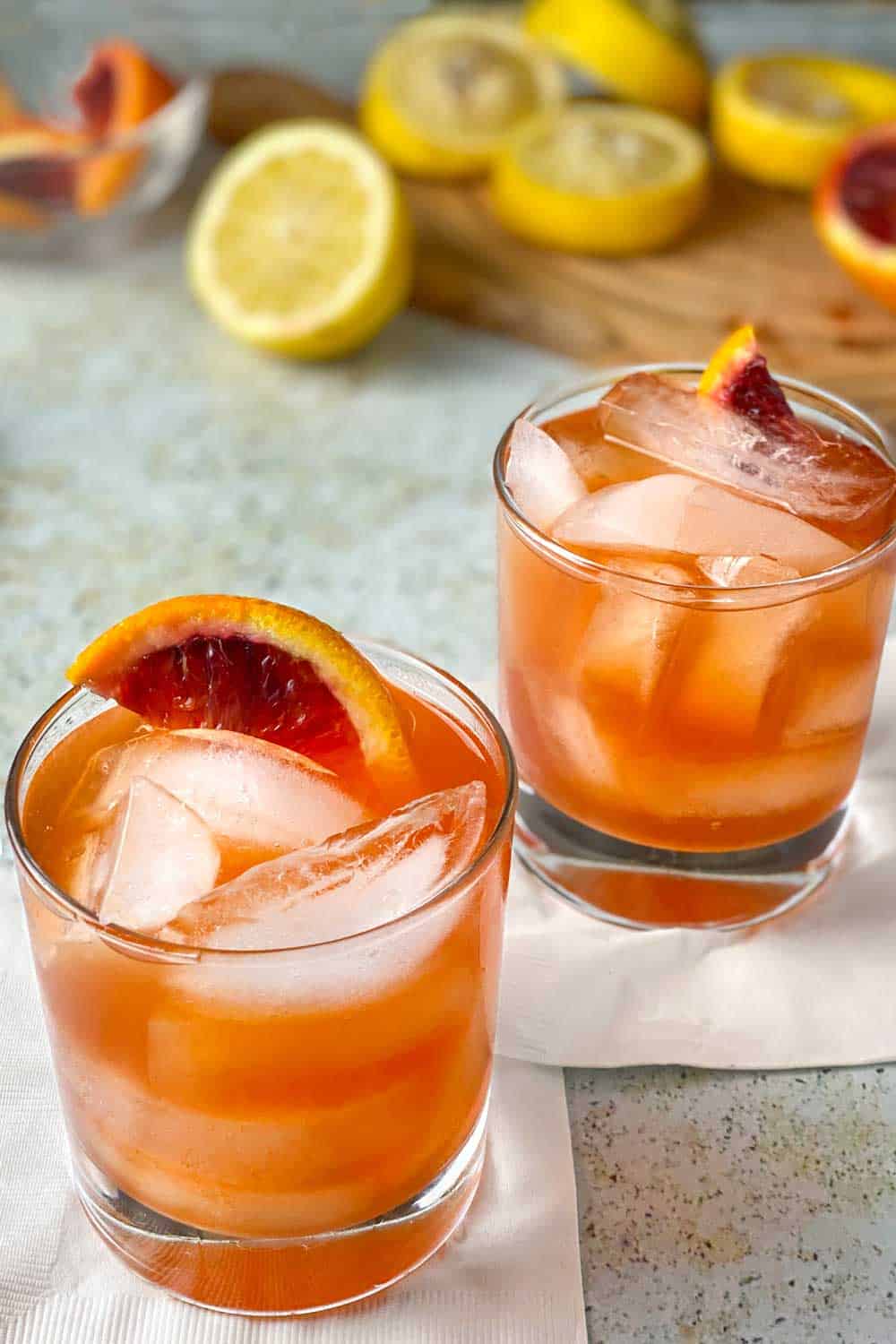 A Paper Plane, I discovered, is totally refreshing and delicious. It is a form of whiskey sour, with sweet bourbon and tart lemon juice complementing each other, but then there are these other exotic flavors of Amaro and Aperol that take this drink to a whole other level. A week later we had our annual New Year's Eve party and the Paper Plane was the signature cocktail. We eventually ran out of ingredients after a surge of orders (and we started with a lot of ingredients). We were in a no-fly zone for the rest of the evening.
How To Make A Paper Plane Cocktail
As with most cocktails, the Paper Plane is easy to make, and it comes out right every time.
There are four ingredients: bourbon, Amaro Nonino, Aperol and lemon juice (I squeeze my own). The recipe calls for equal parts of each of these ingredients. While I note that many versions of this drink are chilled and served straight up, I actually like it better in a glass filled with ice. For me a six-ounce pour is about right, so essentially it is 1.5 oz of each ingredient.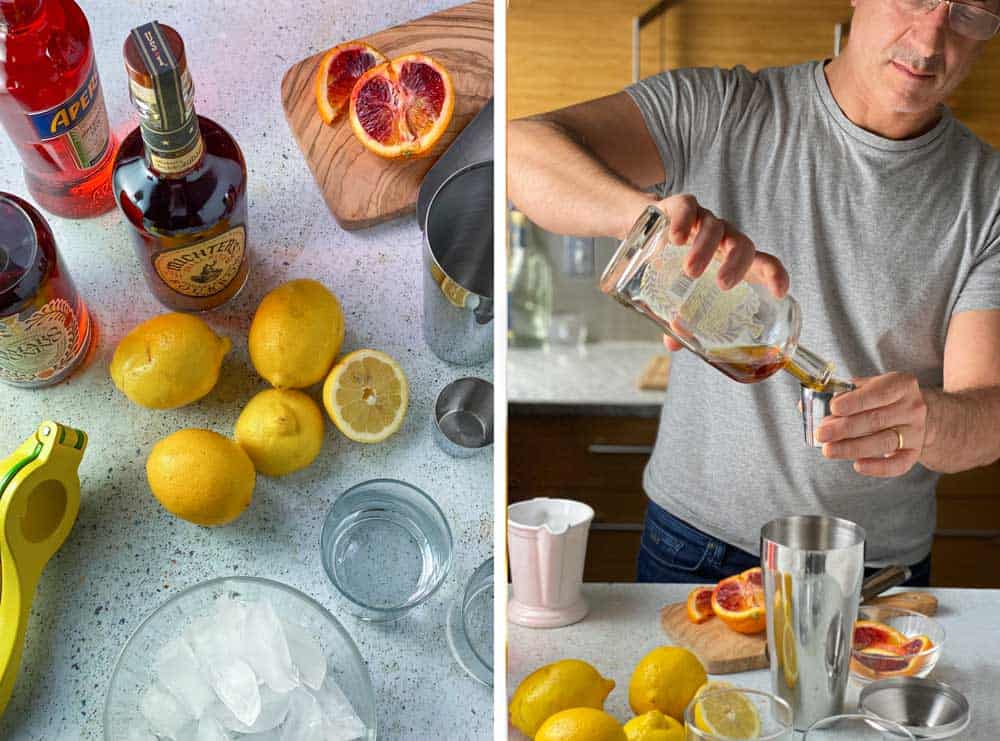 Recently I have been very into using blood orange wedges as garnishes. They just add a little something more, isn't that the whole point? Next up is to dehydrate them with the new dehydrator I bought about a month ago. I discovered these the last time I was served a cocktail in London where they are all the rage.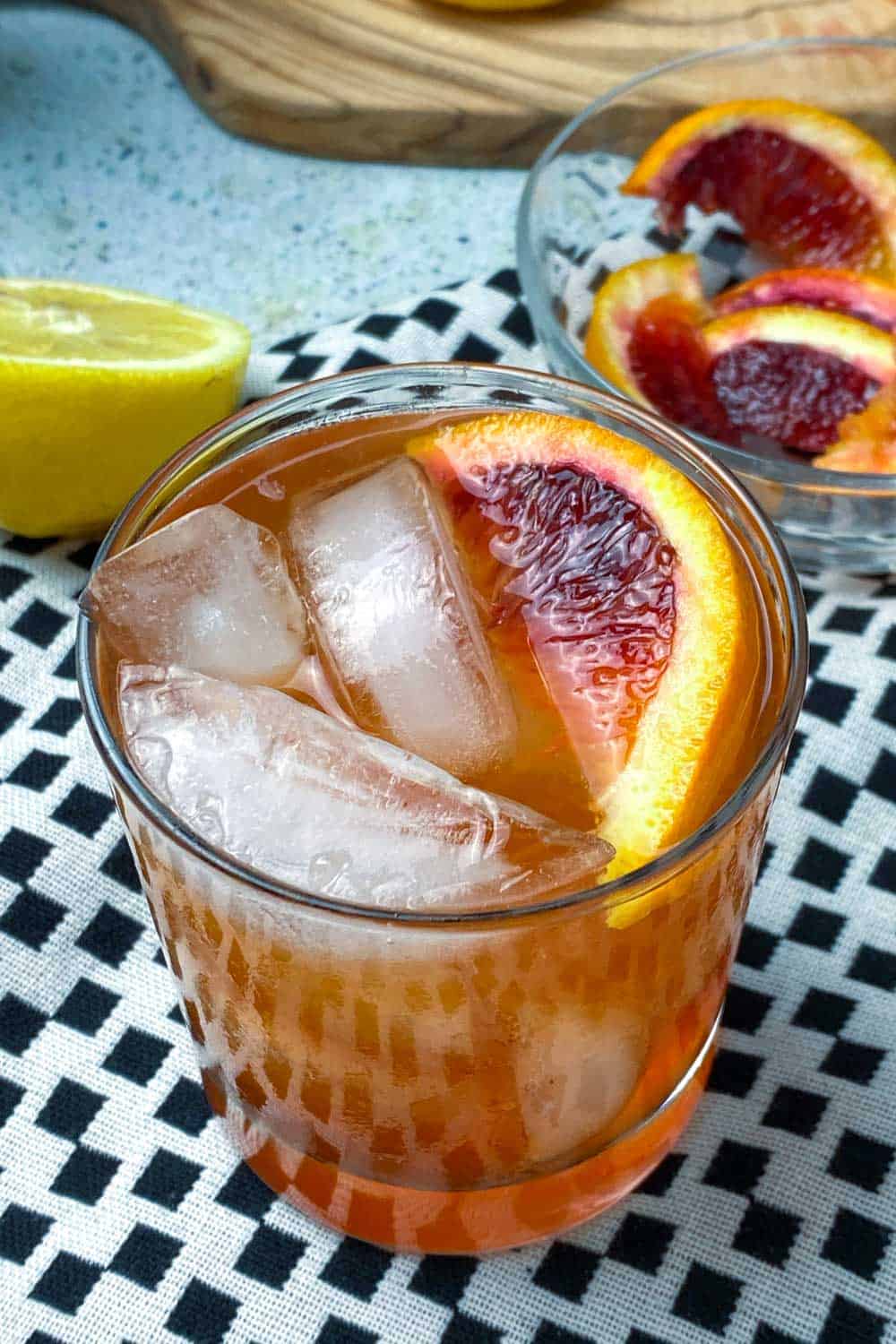 Be sure to check out all the other delicious cocktails on the blog, including The Basil Dazzle, The Painkiller and our newest, The Bone Crusher.
Here's the Paper Plane cocktail recipe. If you try this, I hope you'll come back to leave a star rating and a comment. Lisa and I would love to know what you think!
Print
Paper Plane Cocktail
---
Description
A refreshing exotic tasting cocktail with lemony, sweet and tart flavors, a kind of Whiskey Sour but smoother and fruitier.
---
3 ounces

Amaro Nonino

3 ounces

Bourbon

3 ounces

Aperol

3 ounces

fresh lemon juice
Ice cubes
Thin wedges of orange to garnish (my favorite is blood orange)
---
Instructions
Fill two 10-12-ounce tumblers with ice. Combine all ingredients in a shaker that's half filled with ice. Stir until extremely cold, about 15 seconds. Strain into tumblers. Garnish with citrus.
Prep Time:

5 min

Category:

Cocktail

Method:

Shake

Cuisine:

American
Keywords: paper plane cocktail recipe