Here's how to section a grapefruit with relative ease. Be sure to scroll down to watch the video so you can see the sectioning technique in action.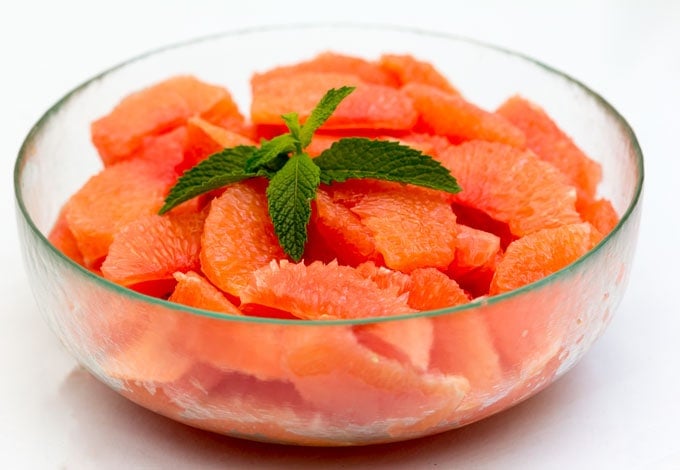 Maybe "luxurious" is not a word you'd normally associate with grapefruit, but that's how it feels to me when I have a big bowl of grapefruit sections chilling in the fridge, ready to enjoy.
It takes some work to eat a grapefruit (no matter how you slice it!) but I'm going to show you a technique that I use for cutting grapefruits into sections that's quick and easy, once you get the hang of it.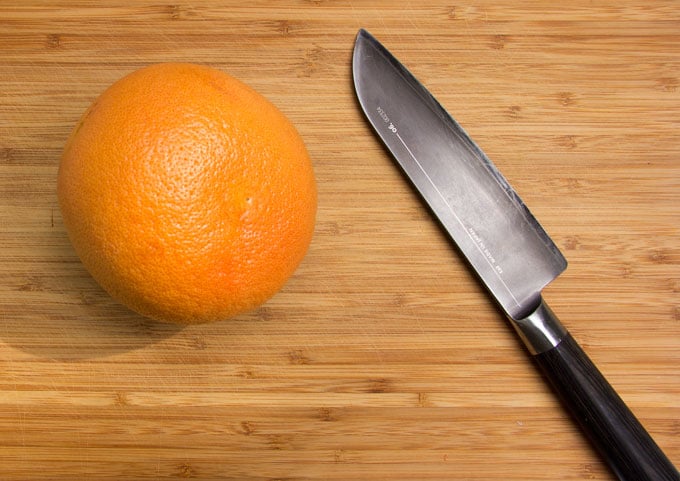 By the way, for a long time, I've been wanting a "how to" section on the blog. I have some kitchen techniques up my sleeve that I think are worth passing along. So, this is the official launch of the "how to" section, and to make it even more exciting I decided to try something completely new and different -- Video!

Filmmaker: Alex Fabry
Music: "Low Sugar" by Toy Boat
I lived in Boca Raton, Florida for two years when my kids were very little. Florida is the land of citrus, and one of our regular family outings was a trip to the nearby grove, where the kids loved watching the oranges and grapefruits rolling through the sorting and washing machines. My husband and I were there for one reason only - citrus sections. The grove sold containers of hand-sectioned grapefruits and oranges. We bought them by the vat! Then we moved up to Boston, with no groves nearby, so I came up with this technique:
The first step is to cut off a small slice at the stem end of the grapefruit - just enough so you can see the lines that separate the segments. Then turn the grapefruit over and make the same slice on the other side.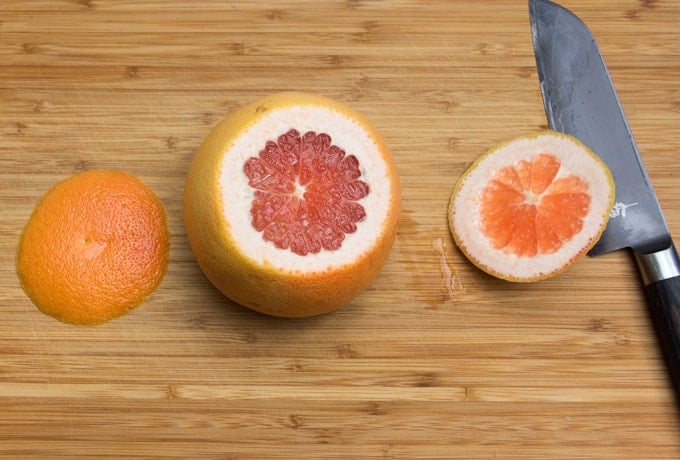 Sit the grapefruit flat on your work surface with one of the cut sides facing up. Line up your knife along one of the criss-crossing membrane lines, and cut straight down, slicing the grapefruit in half....
Work your way around each half, cutting along the lines (membranes) until you've cut the whole grapefruit into sections with the skin still attached.
Lie each section on its side and, if there's some white pith running along the top (below right) slice it off...

....and if there are any loose pieces of white membrane (below left) just peel them off
Now hold the section upright and make a cut, separating the fruit from the skin and pith (see how I do it in the video). Repeat with remaining sections.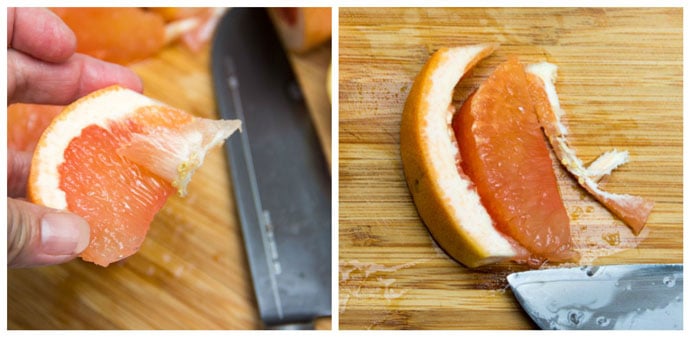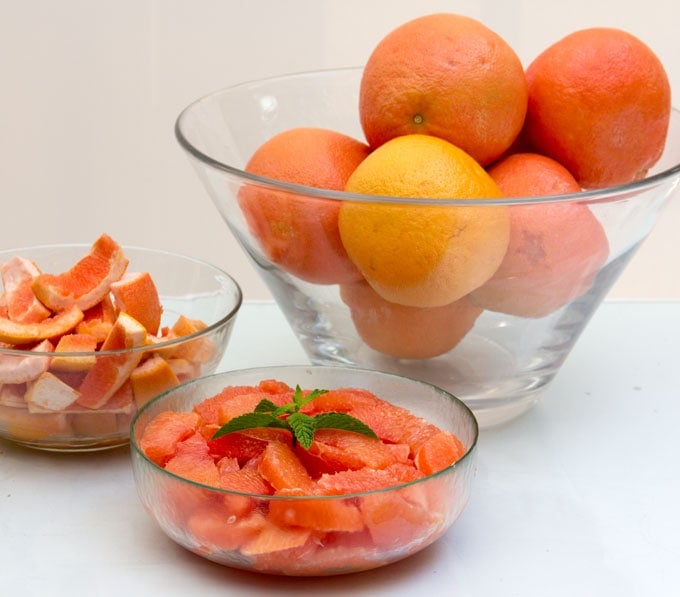 I like to keep our fridge stocked so we can grab some for breakfast or snacks. I often make big containers of mixed orange and grapefruit sections to bring as gifts when we visit family for the holidays. I love to put out a big bowl of these for dessert after dinner - it's such a healthy, refreshing fruit salad - a great way to end a meal. Sometimes I'll toss in strawberries, too!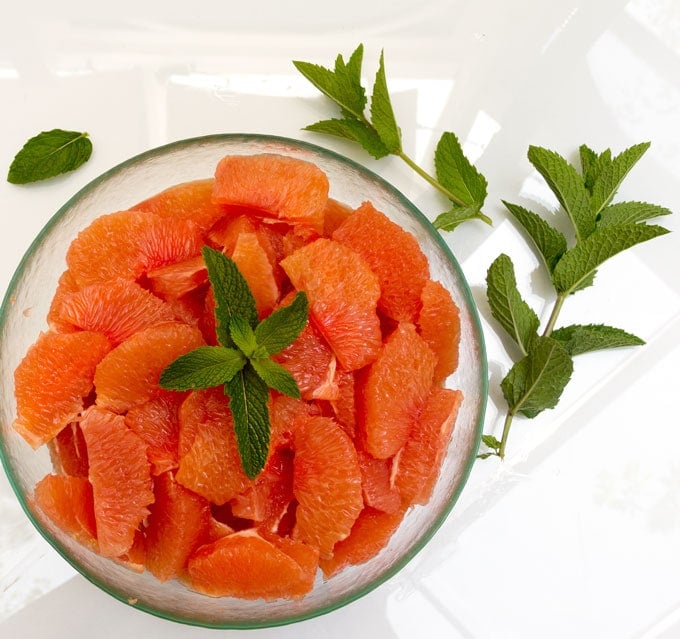 And one more really important thing - I would love to hear from you! Let me know how your sections turn out. Leave a comment when a post inspires you or if you try a recipe. I love to read your comments and suggestions. Tell me what you're cooking these days. Suggest stuff to me for the blog.
Join me on Instagram, Twitter, Pinterest and Facebook, too! Mention Panning The Globe when you follow me, so I know to follow you back!
Talk soon! ~ Lisa