Three variations of Flourless Almond Cookies: Vanilla Cinnamon Cardamom, Chocolate Thumbprint and Orange Vanilla Chocolate Chip. All are dairy-free, gluten-free and delicious!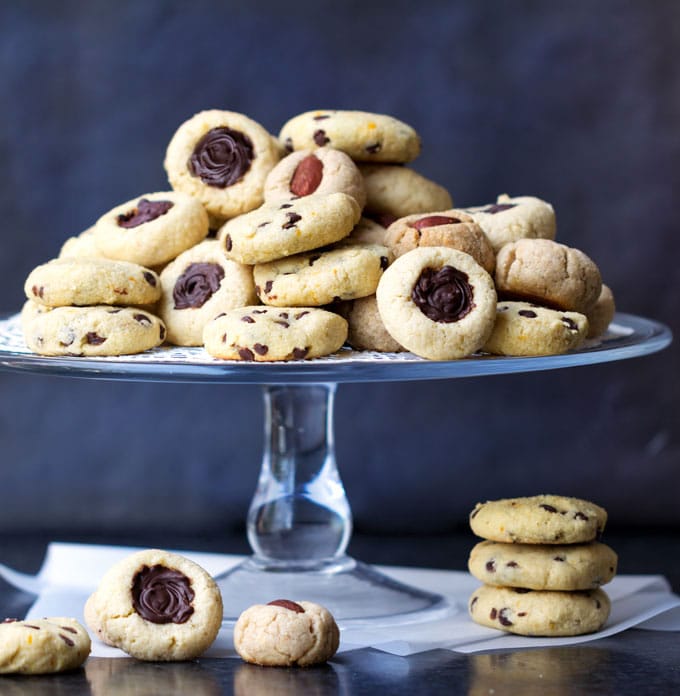 I've been on a cookie-baking spree for the past month or so. If you know me, you're probably surprised to hear that. I hardly ever go on about sweets or baking. I can't even remember the last time I was obsessed with cookies – maybe never. If oven trays could speak, mine would be saying "Hey, what's with all the cookies?! We thought our job was to roast things like vegetables and salmon."
When I tell you why I love these cookies so much you, maybe you'll start making them obsessively too.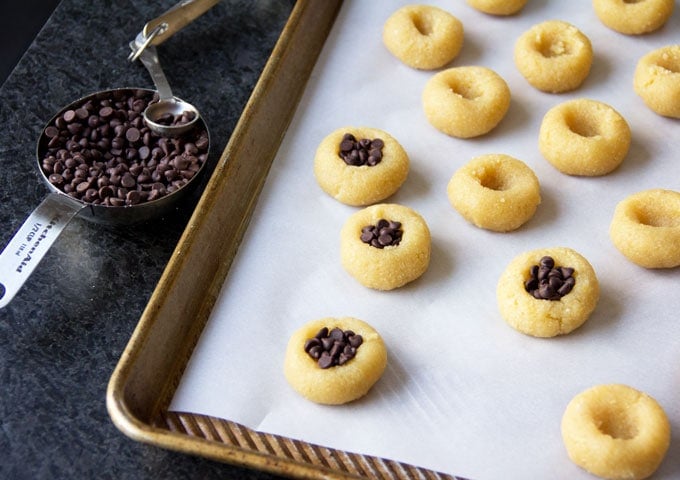 First and foremost they're delicious – a little sweet but not overly – nicely textured with a bit of crunch on the outside, chewy and tender inside. Also, they're healthier than most cookies because they're made from mostly ground up almonds – no wheat flour, no butter or oil, and no dairy. Just a small amount of sugar – 1/2 cup per batch.
I'm not gluten intolerant but I prefer to eat things that have nutritional value over things that don't. I have none of the usual cookie guilt ("I really shouldn't…I'd better just have one…") when I eat these.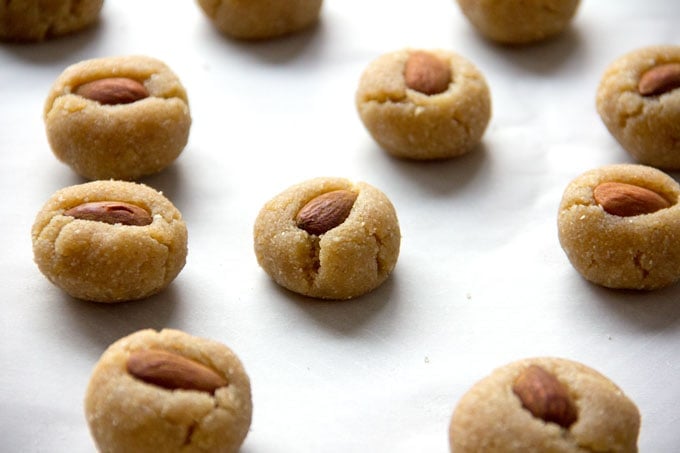 Another virtue of these cookies is how unbelievably quick and easy they are to make. Stir everything up in a bowl, shape, and bake for 16 minutes. It's likely that you'll have them all mixed and set on your baking tray and you'll be tapping your foot waiting for the oven to preheat.
My first foray into baking almond cookies was two years ago when I posted a recipe for Spanish almond cookies. Spain is one of the worlds largest almond producing countries and desserts made with almond flour are common.  Almond flour is simply blanched almonds, with the brown skin removed, that are finely ground. You can also find almond flour that includes the brown skin. That will work just as well in these cookies only you'll get a more rustic looking cookie.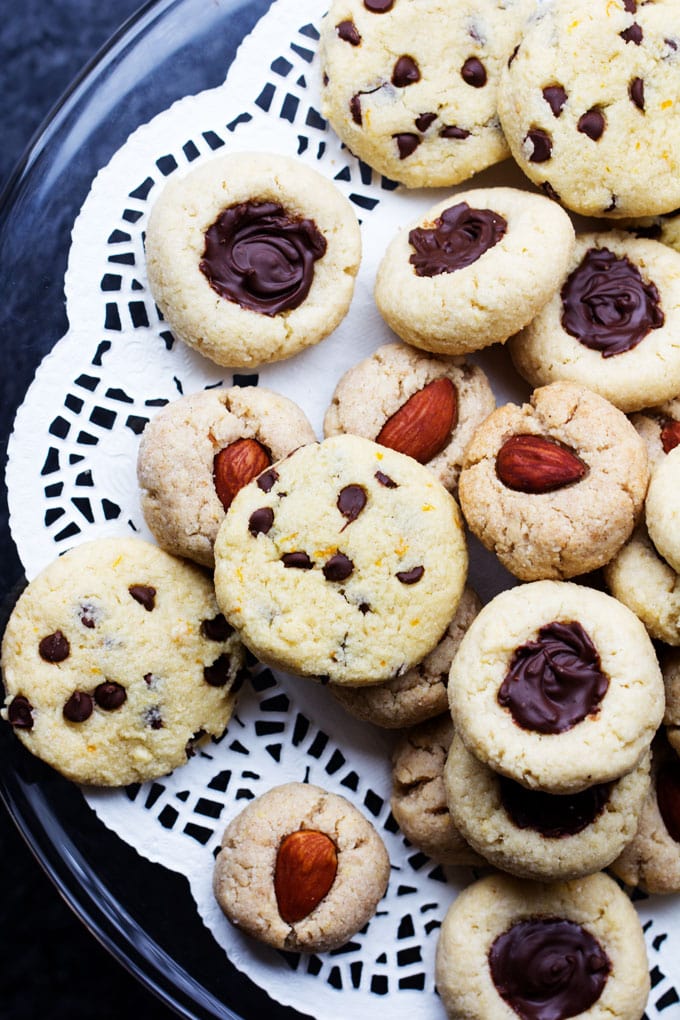 I strongly encourage you to experiment with other variations of these cookies. They're very adaptable. My friend Nina caught my almond-cookie obsession from hearing me go on and on about them and she's tried them with lemon zest, orange zest, ground ginger, and jam hearts for valentine's day – every batch got raves.
Here are the recipes. Please come back and leave a comment if you make them. Let me know which ones you tried and how you like them. If you come up with another delicious version I'd love to hear about it!
If you post a photo of your cookies on Instagram, be sure to hashtag it #PANNINGTHEGLOBE. I'd love to see your cookies!
Print
Print
Print
FLOURLESS ALMOND COOKIES
panning the globe